Free from everything?
"Free from" foods were the topic of several interesting talks this year at Food Matters Live (ExCel London 20-22 November, 2018).
More and more consumers are becoming "flexitarians". Demand for foods that don't contain something specific, be it animal-based ingredients, gluten, sugar, salt, artificial additives or potential allergens, is on the increase and products that used to fill particular niches, such as "vegan", are moving to the mainstream.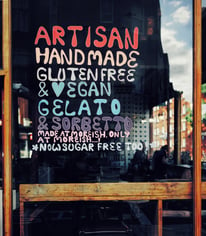 Manufacturers are striving to develop new products to meet this change in demand. Examples highlighted at Food Matters Live this year include a plant-based milk that tastes just like cows' milk, vegan pies made with gluten-free pastry, plant-based foods in which soy ingredients – potential allergens – are replaced by proteins derived from other plants, and products such as quiches and mayonnaises containing aquafaba, derived from the water in which chickpeas and other legumes have been cooked, as a replacement for eggs.
People with, allergies and intolerances, and those who don't want to eat animal-derived foods can now find an increasing range of food products to choose from. Sugar avoidance is also easier to achieve. However, this doesn't explain why lactose tolerant individuals like non-dairy milk so much or why gluten avoidance is so common among people who have no medical reason to avoid it. The nutritional profile of nut milk, for example, doesn't even come close to that of dairy milk and many gluten-free products are inferior to their gluten-containing counterparts both in flavour and texture. Also, energy bars, often touted as a healthy alternative to chocolate, can contain high levels of unwanted added sugar.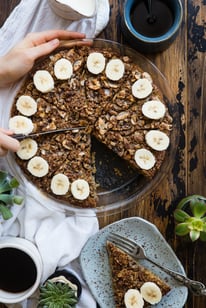 Interestingly, nutrient contents are not really being used as a marketing tool for many of these "free from" products. The message is much more subtle than that. Manufacturers seem to be tapping into the inclination of consumers to seek out foods they perceive as being generally healthier, more ethical or sustainable and more natural than their conventional counterparts.
It's difficult to predict what will happen next. Will this shift in consumer preference continue or will it be altered or even replaced by something completely different?
---
FSTA covered 4472 records in areas related to the subject of free-from foods in the last 5 years, including journal articles from over 400 serials and more than 1000 patents. Example papers include the following:
Influence of a gel emulsion containing microalgal oil and a blackthorn (Prunus spinosa L.) branch extract on the antioxidant capacity and acceptability of reduced-fat beef patties.
Meat Science Volume: 148 Pages: 219-222 Published: 2019
FSTA: 2019-03-Sg0952
Development of low sugar compound jam of hawthorn and yam.
Food and Nutrition in China Issue: No. 8 Pages: 28-31 Published: 2018
FSTA: 2019-03-Ja2323
Cooking quality, digestibility, and sensory properties of proso millet pasta as impacted by amylose content and prolamin profile.
LWT -- Food Science and Technology Volume: 99 Pages: 1-7 Published: 2019
FSTA: 2019-03-Mq0944
Immobilization of beta-galactosidase and its use in preparing low lactose milk.
Food Industry Issue: No. 9 Pages: 105-110 Published: 2018
FSTA: 2019-02-Pe0742
There is no such thing as a (gluten-)free lunch: higher food prices and the cost for coeliac consumers.
Economics & Human Biology Volume: 30 Pages: 84-91 Published: 2018
FSTA: 2019-02-Ge0810
The psychology of vegetarianism: recent advances and future directions.
Appetite Volume: 131 Pages: 125-138 Published: 2018
FSTA: 2019-02-Aj1664
Photos courtesy of www.unsplash.com
---