Are you frustrated by your current methods for finding nutritional science information?
Whether your literature search is for your thesis, a new product development project, a reformulation, or a food product approval application, you need to be confident that the information you have found is comprehensive and reputable.
Maybe you currently use a broader scientific database, a medical database, or more likely, search engines and newsletters. Either way, you will be used to trawling through lots of results and information in order to find the valuable content you need amongst the irrelevant, low quality and even worse, fake science.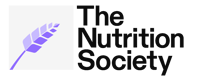 The Nutrition Society and IFIS bring you a better option - the Nutritional Science collection, where you can easily find reliable, relevant scientific information and keep up-to-date with the latest research.
Because the nutrition collection only covers the scientific information relevant to your sector, it's great value, starting at only £990 (discount available to The Nutrition Society members). Have a chat with our sales team - we will be delighted to help you find the right solution for your business and answer any questions you might have.