India is one of the key markets poised for future growth. If the country continues to develop at its current rate, it will become the world's 5th largest economy by 2025.
The Indian consumer segment is dominated by a large urban mass, including both graduates and blue collar workers, and the country has one of the youngest populations in the world. More than 50% of the consumer base is less than 30 years old, including 440 millennials and 390 million members of generation Z (born after 2000). An increasing number of these young people have higher disposable incomes than their older counterparts and a greater tendency to spend their money rather than save it.
Indians spend a high proportion of their incomes on food and groceries, compared to consumers in other countries, and food consumption and demand are expected to grow considerably over the next few years. Food is already the largest retail consumption category in India, accounting for approximately 31% of the country's consumption basket, compared to 9% in the US, 17% in Brazil and 25% in China. In value terms, the Indian food market is the 6th largest in the world, with 70% of sales coming from the retail sector.
Taking all this into consideration, it's not surprising experts predict that the Indian food industry will grow considerably over the next few years. So what are the major trends driving this expansion?
Restaurants
Over the last few years, restaurants, cafes and international fast food outlets have proliferated in India and eating out has become a popular pastime, particularly among younger consumers. At the moment, about 81% of consumers prefer to eat in the restaurant, whereas 19% prefer to get their food delivered or eat takeaways.
The Indian food service sector can be divided into 4 main segments: full service restaurants (56.6%), fast food (16.3%), street kiosks and stalls (14.6%) and cafes and bars (12.5%). Drivers for future growth in the sector include changing consumer habits in general, the increasing proportion of the population who are relatively young, an increase in the number of working women and the rise in disposable income levels.
Numbers of foreign tourists coming to the country have gone up in recent years, contributing to the proliferation of outlets specialising in various global cuisines, such as Thai and Italian. There has also been an increase in domestic tourism, which has generated interest in genuine, authentic local cuisines.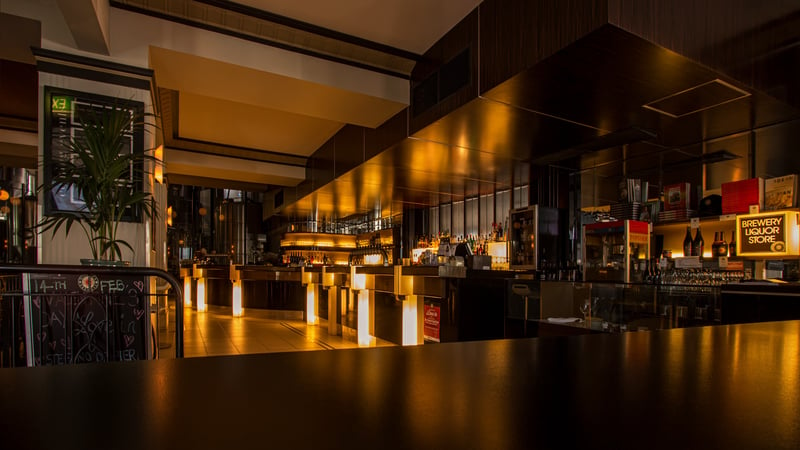 Another current restaurant trend is fusion foods – some restauranteurs are adding international ingredients, such as truffle oil, to Indian dishes, creating new flavours that are both interesting to Indian diners and popular with foreign tourists, who find an element of familiarity in such foods.
Many Indian customers are also moving towards healthy eating options. About 5 million people are thought to fall into this group in India's 6 major cities and several food service outlets are beginning to offer healthier dishes on their menus. This segment is growing by approximately 10-15% annually.
Indian consumers are very tech savvy and active online, meaning that social media marketing is extremely influential and is expected to exert a continuing impact, particularly in the food service sector. Although the online food ordering business is still in its infancy, it is experiencing exponential growth and several online delivery companies are emerging and becoming increasingly successful.
---
Carrying out literature reviews or research? You need information you can trust. The FSTA database is quality-checked and excludes predatory journals. Take a look!
---
Organic, healthy and natural
India is already one of the biggest exporters of organic foods and is rapidly becoming a major consumer as well, despite the fact that organic commands a higher price. This is backed up by a survey conducted in Bangalore in 2013, which found that about 90% of the 250 consumers questioned would be willing to pay a premium for organic fruits and vegetables. The same survey found that for 87% of participants, the main barriers to purchase of organic foods were high price, lack of availability, narrow range and irregular supply.
As previously mentioned, Indians have become increasingly health conscious in recent years. In addition to the food service sector, traditional grocery retailers, supermarkets and hypermarkets are major channels for the sale of health and wellness foods and functional beverages, particularly to urban consumers.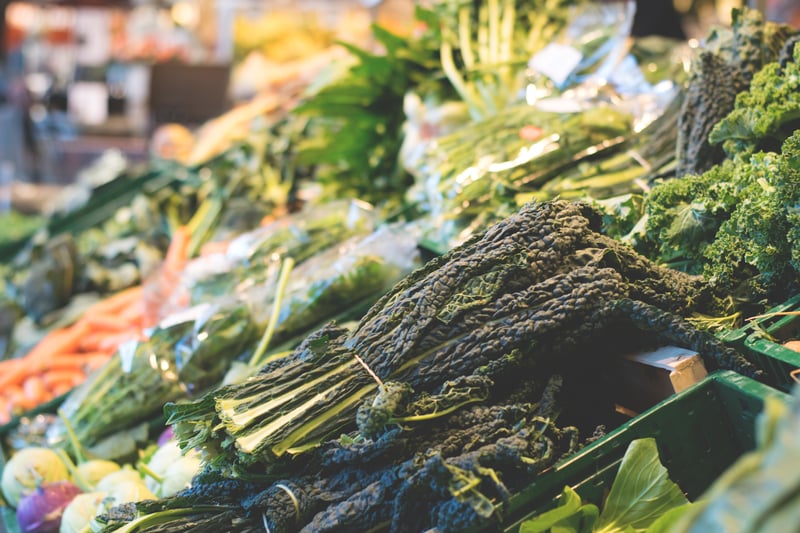 However, a study investigating purchase of pre-packaged foods found that of the 90% of consumers who read food labels, only a third looked at the nutrition and ingredients information. Participants said this was because they lacked nutrition knowledge or found the information too technical to understand. It was noted, though, that some girls and women read the nutrition facts label because they were concerned about fat and sugar intake.
In India, fermented foods and beverages are a widely consumed, traditional and natural source of health promoting ingredients. Literature sources suggest that Indians have been using fermentation to create regional and functional foods for over 3000 years. Rice, a staple food for two thirds of the Indian population was – and still is -- the main substrate for fermentation. Preparation methods vary from place to place, but popular rice-based fermented foods include, among many others: dosa, a crispy flat pancake; dhokla, a soft, spongy, acid-fermented cake; and idli, a savoury, low calorie cake often consumed at breakfast.
Free whitepaper: The potential role of the intestinal gut microbiota in obesity
Alcoholic drinks
Alcohol consumption in India has been on the rise for some time. Between 1992 and 2012 it increased by 55%, with young people starting to drink at an earlier age and women becoming more likely to consume alcoholic beverages. A WHO study found that in 2010, 93% of alcohol was consumed as spirits, 7% as beer and less than 1% as wine. About 30% of the population in India were found to consume alcohol, compared to 38% globally, and 11% of these were heavy drinkers.
India is the biggest consumer of whiskey worldwide, drinking 1.5 billion litres in 2014, compared to 462 million litres in the US – this works out at about a litre per person. However, it should be pointed out that much of the whiskey consumed in India is not distilled from spirits, but is derived from fermented molasses and does not qualify as whiskey according to the EU definition – it is closer to rum.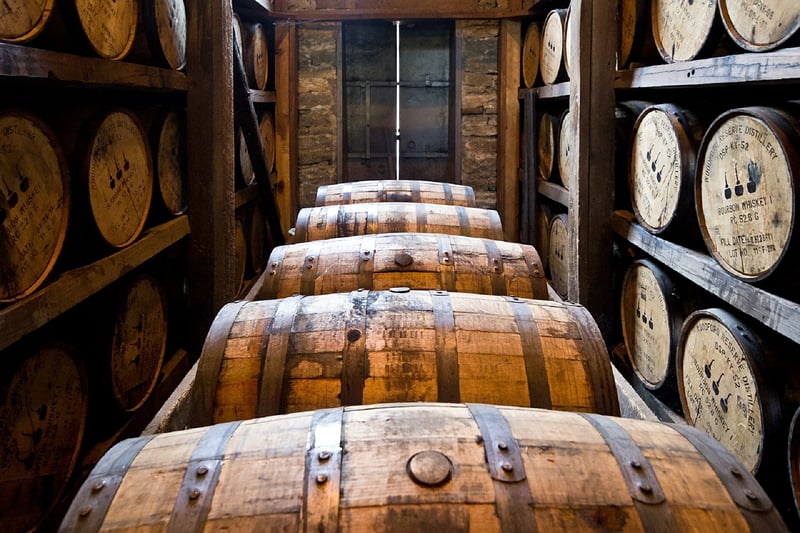 There are considerable regional variations in alcohol intake in the country. In most parts of India, alcohol is freely available, but various bans are in place in some states and union territories. There are also variations in the type of alcohol consumed. In rural areas country liquor and toddy are more popular, whereas urban drinkers are more likely to choose imported alcohol, as well as beer and wine.
Chocolate
India is one of the fastest growing chocolate markets in the world. Currently, growth is about 20% per year. At one time, chocolate was seen as confectionery for children, but now it is a product for adults, too, and many international producers have gained a foothold in the country.
A study investigating the purchasing and consumption behaviour of Indian chocolate eaters found that the primary motivation for purchase of chocolate is self-indulgence (100%). People also buy chocolate as a general gift (89.8%) or festival gift (51.1%) and some use it as a snack or a substitute for dessert. In the same piece of research, the favourite form of chocolate was fruit and nut, followed by milk chocolate and wafers. The most important criteria influencing the type of chocolate chosen was taste, followed by brand.
Dairy products
India has a large and rapidly expanding market for milk and dairy products. Approximately 35% of India's total milk production is processed. Value added dairy products experiencing strong and increasing consumer demand include milk powder, whitener, packaged milk, butter, ghee, yoghurt, cheese, and ready-to drink beverages.
It has been suggested that rising demand for milk and milk products will put India under constant pressure to maintain the existing growth in milk production, and that any deceleration in growth of milk production will jeopardize India's ability to meet its domestic requirements for milk in the long run.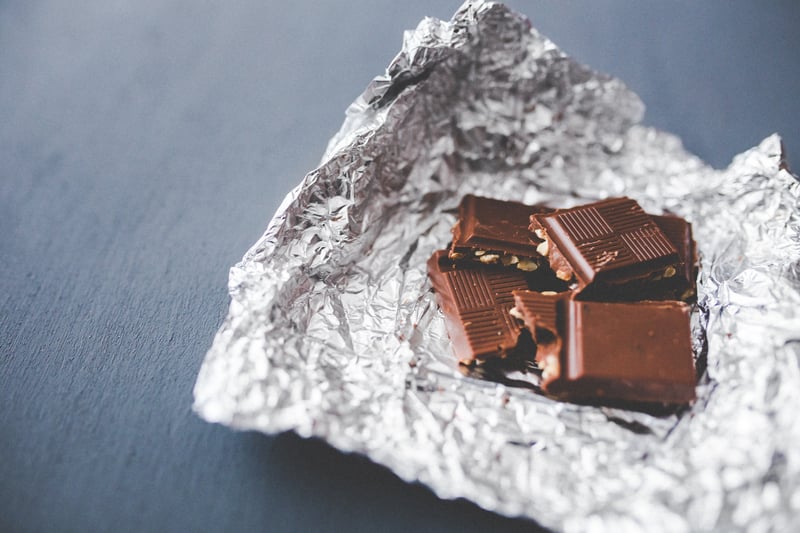 The Indian cheese market is expected to grow at 15-20% annually in the next few years. At the moment, average per capita cheese consumption in India is only around 200 g/year, rising to 700 g/year in urban areas, compared with a global average of 7 kg/year. Only 45-50 of the approximately 3000 cheese varieties available in the global market are available in India. Hence, there is considerable scope for development and expansion. Four major cities in India account for 60% of the country's cheese consumption – Delhi, Mumbai, Kolkata and Chennai.
One of the main drivers of the increased demand for cheese is the proliferation of fast food outlets selling products that contain cheese, such as pizzas, burgers and sandwiches. In addition, cheese is being added as a flavour enhancer to traditional Indian foods, including parathas, uttapam and dosa.
The future
Experts feel that India's extensive potential for value addition, particularly in the food processing industry, means it is one of the most important destinations for food producers. The Confederation of Indian Industry estimates that the food processing sector could attract as much as 33 billion US dollars in investment over the next 10 years
In conclusion, India is on an upward trajectory and there's no going back!
Related Posts:
(Image Credits: Chee Huey Wong, Snufkin, Kaboompics and pixabay via www.pexels.com)
---