With the 2021 Olympics well underway, and the Paralympics coming up, it's both fascinating and humbling to see the physical peak humans can reach. Many factors impact on whether an athlete is at the top of their game, and fighting fit. Alongside their training, every professional athlete needs to follow a bespoke diet. In respect of their fitness goals and individual needs, their bespoke diets are founded on evidence from studies in sports nutrition.
One of many subjects covered, FSTA features over 4,600 records directly related to sports nutrition.
Culture, tradition, physiological goals, activity types and individual needs impact the diet each athlete follows. For instance, many Colombian cyclists rely on guava jelly, New Zealand athletes follow Maori traditions and Norwegian athletes tuck into 'brown cheese' according the the International Olympic Committee. Meanwhile, some athletes pack on carbohydrates and protein, such as strongman Hafþór Júlíus Björnsson, who ingests around 12,000 calories a day.
"The amount, composition and timing of food intake can profoundly affect sports performance"

- IOC Consensus Conference on Nutrition and Sports Performance
Here are 10 key abstracts on around sports science and nutrition, hand-picked by our Content team.
---
By: Capling, L.; Gifford, J. A.; Beck, K. L.; Flood, V. M.; Halar, F.; Slater, G. J.; O'Connor, H. T.
Published: 2021
Document Type: Journal Article
Abstract: Diet quality indices are a practical, cost-effective method to evaluate dietary patterns, yet few have investigated diet quality in athletes. This study describes the relative validity and reliability of the recently developed Athlete Diet Index (ADI). Participants completed the electronic ADI on two occasions, 2 weeks apart, followed by a 4-d estimated food record (4-dFR). Relative validity was evaluated by directly comparing mean scores of the two administrations (mAdm) against scores derived from 4-dFR using Spearman's rank correlation coefficient and Bland-Altman (B-A) plots. Construct validity was investigated by comparing mAdm scores and 4-dFR-derived nutrient intakes using Spearman's coefficient and independent t test. Test-retest reliability was assessed using paired t test, intraclass correlation coefficients (ICC) and B-A plots. Sixty-eight elite athletes (18.8 (sd 4.2) years) from an Australian sporting institute completed the ADI on both occasions. Mean score was 84.1 (sd 15.2; range 42.5-114.0). The ADI had good reliability (ICC=0.80, 95% CI 0.69, 0.87; P< 0.001), and B-A plots (mean 1.9; level of agreement-17.8, 21.7) showed no indication of systematic bias (y=4.57-0.03*x) (95% CI-0.2, 0.1; P=0.70). Relative validity was evaluated in fifty athletes who completed all study phases. Comparison of mAdm scores with 4-dFR-derived scores was moderate (rs 0.69; P< 0.001) with no systematic bias between methods of measurement (y=6.90-0.04*x) (95% CI-0.3,0.2; P=0.73). Higher scores were associated with higher absolute nutrient intake consistent with a healthy dietary pattern. The ADI is a reliable tool with moderate validity, demonstrating its potential for application to investigate the diet quality of athletes. © The Author(s), 2020. Published by Cambridge University Press on behalf of The Nutrition Society.
---
By: Boidin, A.; Tam, R.; Mitchell, L.; Cox, G. R.; O'Connor, H.
Published: 2021
Document Type: Review
Abstract: Nutrition education programmes for athletes aim to enhance nutrition knowledge and more importantly support positive dietary change to enhance performance, health and well-being. This systematic review assessed changes in the dietary intakes of athletes in response to nutrition education programmes. A search was conducted which included studies providing quantitative dietary intake assessment of athletes of any calibre aged between 12 and 65 years in response to a nutrition education programme. Standardised differences (effect sizes) were calculated (when possible) for each dietary parameter. The search yielded 6285 papers with twenty-two studies (974 participants (71.9% female)) eligible for inclusion. Studies described athletes competing at high school (n 3) through to college level or higher (n 19). Study designs were either single arm with an intervention-only group (twelve studies; n 241) or double arm including an intervention and control group (ten studies; n 689). No control groups received an alternative or "sham" intervention. Face-to-face lectures (9/22) and individual nutrition counselling (6/22) were the most common education interventions. Non-weighed, 3-d diet records (10/22) were the most frequently utilised dietary assessment method. Although 14/22 studies (n 5 single and n 9 double) reported significant change in at least one nutrition parameter, dietary changes were inconsistent. Poor study quality and heterogeneity of methods prohibit firm conclusions regarding overall intervention success or superior types of educational modalities. Of note, carbohydrate intakes "post-intervention" when assessed often failed to meet recommended guidelines (12/17 studies). Given the substantial investment made in nutrition education interventions with athletes, there is a need for well-designed and rigorous research to inform future best practice. © The Author(s), 2020. Published by Cambridge University Press on behalf of The Nutrition Society.
We're dedicated to helping researchers hone their skills and ace their studies.
---
By: Placentino, U.; Sogari, G.; Viscecchia, R.; Devitiis, B. de; Monacis, L.
Published: 2021
Document Type: Journal Article
Abstract: Background. The dietary supplements market is growing, and their use is increasing among professional athletes. Recently, several new protein supplements have been placed in the marketplace, including energy bars enriched with insect flour. Edible insects, which are rich in protein content, have been promoted as the food of the future and athletes could be a reference sample for their continued emphasis on higher protein demand. The present study investigated the potential motivations to accept an energy protein bar with cricket flour, among a group of selected Italian professional athletes. A second aim was also to measure how an information treatment about the benefits of edible insects would have impact on acceptance. Methods. 61 Italian professional athletes (27 females) completed a structured questionnaire regarding supplements and eating habits, food neophobia, nutrition knowledge, willingness to taste edible insects and the associated factors. A question about sports endorsement was also posed at the end of the survey. Results. All subjects consumed supplements, generally recommended by medical personnel, even though their general knowledge of nutrition was poor (47.8%). Our main results shown that on a seven-point Likert scale, the protein content (5.74 1.01) and the curiosity about texture (5.24 0.98) were the main drivers to taste the cricket energy bar; whereas the feeling of disgust (5.58 1.08) justified the rejection of tasting insects. In addition, the level of food neophobia increases with age (p< 0.05) and reduces willingness to endorse the cricket bar (p< 0.05). Male athletes (4.47 1.69) were more likely to endorse the product than females (3.3 1.49). An increase in willingness to taste was observed after the information treatment (z = 4.16, p< 0.001). Even though the population under investigation is unique, it is important to mention that this study involves a relatively small and convenience sample, and therefore generalizability of the results should be done with caution. © 2021 by the authors. Licensee MDPI, Basel, Switzerland.
BLOG POST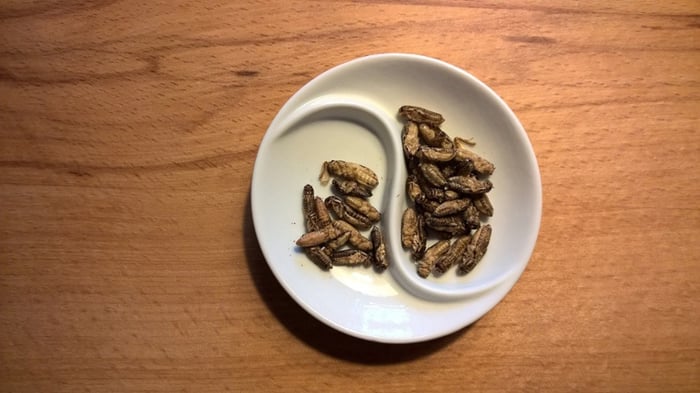 By: Jing-tao Du; Zhen Zheng; Jun Chen; Xian-ming Yan; Xiao-feng Jiang; Jing-wu Liu
Published: 2021
Document Type: Journal Article
Abstract: A new formula of composite beverage was developed with Codonopsis pilosula and wolfberry as major raw materials with addition of saccharose, citric acid, and xanthan gum. The ratio between each content was optimized using single-factor experiments and response surface methodology based on the evaluation index of sensory assessments. Meanwhile, the antioxidant activity of the beverage was evaluated in vitro by measuring removal rates of hydroxyl radicals, superoxide anion free radicals, and DPPH free radicals. The results suggested that the optimal formula had a volume ratio of 1:2 between polysaccharide extracts of Codonopsis pilosula and wolfberry (both concentrations were 40%). Also, its saccharose content was 6%, and citric acid content was 0.5%, and xanthan gum content was 0.3% with respect to polysaccharide mixture. The sensory evaluation score of the beverage was 86.53. The beverage that has the optimal formula presented a brown color with high transparency and had neutral sourness and sweetness, without obvious precipitation or stratification when was brought to a standstill. Moreover, the beverage had a special taste that maintained the natural flavor of Codonopsis pilosula and wolfberry. The radical removal rates of the beverage against hydroxyl radicals, superoxide anion free radicals and DPPH free radicals were 73.75%, 69.48% and 70.55%, respectively. Therefore, the composite sports beverage was demonstrated to have a preferable antioxidant activity in vitro.
---
By: Glasgow, S.; Pritchett, K.; Stellingwerff, T.; Broad, E.; Pritchett, R.; Ogan, D.
Published: 2021
Document Type: Journal Article
Abstract: Recent research examining male able-bodied athletes has suggested that males are at risk for low energy availability (LEA); however, there is a paucity of research pertaining to prevalence amongst male athletes with an impairment. Therefore, the purpose of this study was to examine the risk of LEA and prevalence of symptoms related to Relative Energy Deficiency in Sport (RED-S), including risk of disordered eating, hormonal profiles, and bone mineral density (BMD) scans, in male wheelchair para athletes. Collegiate- and national-level male athletes (n = 9) with spinal cord injury (SCI) completed 7-day concurrent diet and training logs, Eating Disorder Examination Questionnaire (EDE-Q), Dual Energy X-Ray Absorptiometry (DXA) scans, and hormonal blood spot testing. Zero (0) athletes were considered "at-risk" for LEA via EDE-Q score. Useable data to calculate energy availability (EA) was only available for 4 athletes, none of which presented with LEA (using a threshold of ≤ 25 kcal.kg FFM-1.day-1). Testosterone was low in 100% of athletes (mean: 7.9 2.3 nmol/L). 25% of subjects had clinically low hip Z-scores (Z-score < -2), and 63% of subjects were at an increased risk for fracture (Z-score < -1). Based on the EDE-Q and calculated EA, the risk for LEA appears to be low; however, the risk for LEA appears to be high based on DXA scans and hormonal profiles. These results are consistent with literature examining LEA in able-bodied athletes, which shows calculated EA to be a poor field assessment tool for LEA. These results also underscore the need for additional research to establish para athlete-specific thresholds for LEA, assessments for disordered eating, and normal clinical hormone ranges.
---
By: Ngapo, T. M.; Champagne, C.; Chilian, C.; Dugan, M. E. R.; Gariepy, S.; Vahmani, P.; Bilodeau, P.
Published: 2021
Document Type: Review
Abstract: Pemmican is a meat product principally comprised of dried meat and fat that has served as a source of sustenance in cold, harsh climates and/or a means of preservation of meat for some Indigenous peoples, fur traders, polar explorers, military and police. Pemmican is acclaimed for its high nutrient density and long shelf life. However, for a meat product that has historically played a significant role and is often cited as the ultimate endurance food, there is a surprising paucity of scientific literature. The present study aims to review the literature to document the history of pemmican, its preparation, nutritional evaluation and additional use in the diet of animals. In view of food security and crisis situations in the world today, meat science may have a role to play in reviving, reformulating and potentially developing new processing strategies for a product like pemmican as a culturally appropriate food, with extended use as emergency provisions or for endurance athletes. All rights reserved, Elsevier.
---
By: Best, R.; McDonald, K.; Hurst, P.; Pickering, C.
Published: 2021
Document Type: Review
Abstract: Taste is a homeostatic function that conveys valuable information, such as energy density, readiness to eat, or toxicity of foodstuffs. Taste is not limited to the oral cavity but affects multiple physiological systems. In this review, we outline the ergogenic potential of substances that impart bitter, sweet, hot and cold tastes administered prior to and during exercise performance and whether the ergogenic benefits of taste are attributable to the placebo effect. Carbohydrate mouth rinsing seemingly improves endurance performance, along with a potentially ergogenic effect of oral exposure to both bitter tastants and caffeine although subsequent ingestion of bitter mouth rinses is likely required to enhance performance. Hot and cold tastes may prove beneficial in circumstances where athletes' thermal state may be challenged. Efficacy is not limited to taste, but extends to the stimulation of targeted receptors in the oral cavity and throughout the digestive tract, relaying signals pertaining to energy availability and temperature to appropriate neural centres. Dose, frequency and timing of tastant application likely require personalisation to be most effective, and can be enhanced or confounded by factors that relate to the placebo effect, highlighting taste as a critical factor in designing and administering applied sports science interventions. ©Springer-Verlag GmbH Germany, part of Springer Nature 2020.
BLOG POST

A Matter of Taste – The Neuropsychology of Flavour Perception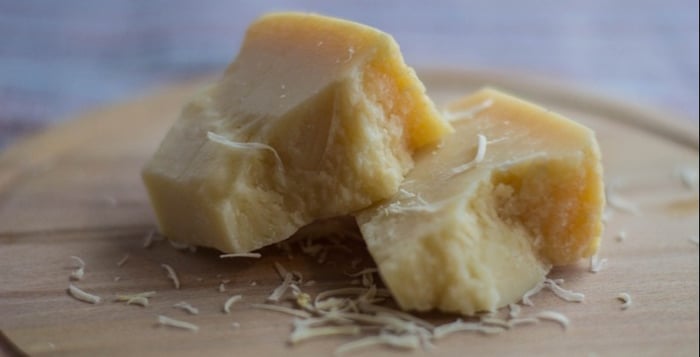 By: Tabata, S.; Yamasawa, F.; Torii, S.; Manabe, T.; Kamada, H.; Namba, A.; Kato, J.; Kaneko, H.; Tahara, K.; Tsukahara, Y.; Sato, K
Published: 2020
Document Type: Journal Article
Abstract: Background. While scientific evidence supports the efficacy of only limited nutritional supplements (NS) on sports performance, the use of NS is widespread in athletes. Given the serious issues of health damage or unintended Anti-Doping Rule Violations due to ingestion of contaminated NS in sports, accurately understanding NS practices by athletes is crucial. This study therefore elucidated the use of NS by elite Japanese track and field (TF) athletes. Methods. The subjects were 574 Japanese TF athletes, including 275 junior athletes (under 20 years) and 299 senior athletes, who participated in international competitions from 2013 to 2018. Data on NS use were collected through pre-participation medical forms obtained from all entrants before their participation in competitions. NS users were requested to report the product names and primary components of all NS they were taking. Results. The overall prevalence of NS use was 63.9%. The mean number of NS products used per athlete was 1.4. The prevalence was significantly higher in women (69.2%) than in men (59.6%) (p = 0.018) and significantly higher in senior athletes (68.9%) than in junior athletes (58.9%) (p = 0.012). The prevalence of NS use was higher in long-distance runners (75.8%) and lower in jumpers (52.3%) and throwers (49.2%) than other disciplines (p< 0.001). The most prevalent components were amino acids (49.3%), followed by vitamins (48.3%), minerals (22.8%), and protein (17.8%). Conclusions. Approximately two-thirds of elite Japanese TF athletes reported the use of NS, and NS practices varied by gender, age, and discipline. © The Author(s). 2020.
---
By: Hakansson, A.; Jonsson, C.; Kentta, G.
Published: 2020
Document Type: Journal Article
Abstract: COVID-19 and lockdown strategies may affect mental health and addictive behavior differently in the population, and elite athletes are among the professions clearly affected by the pandemic. This study in top elite athletes aimed to study current perceived psychological influence from COVID-19 and symptoms of depression, anxiety and changes in alcohol drinking, gambling behavior and problem gambling in the midst of the COVID-19 lockdown. This web survey included athletes in top leagues of soccer, ice hockey and handball in Sweden (N=327,62% men). A total of 66% and 51% were worried about the future of their sport or about their own future in sports, respectively. Feeling worse psychologically during the pandemic was common (72% of women, 40% of men, p< 0.001); depression criteria were endorsed by 19% of women and three percent of men (p< 0.001); anxiety criteria by 20% of women and five percent of men (p< 0.001). Reporting increased gambling during the pandemic was associated with gambling problem severity. Moderate-risk or problem gambling was seen in 10% of men and none of the women (p< 0.001). Depression and anxiety were associated with feeling worse during the COVID-19 pandemic and with concern over one's own sports future. In conclusion, COVID-19-related distress is common in elite athletes and associated with mental health symptoms. Gambling increase during the pandemic was rare, but related to gambling problems, which were common in male athletes. The calls for increased focus on COVID-19-related concerns in athletes and on problem gambling in male athletes. © 2020 by the authors. Licensee MDPI, Basel, Switzerland.
---
By: Egger, T.; Flueck, J. L.
Published: 2020
Document Type: Journal Article
Abstract: Background. Low energy availability (LEA) Is a major problem as athletes often restrict their energy intake. It has been shown that LEA occurs often in female and endurance athletes and in athletes from weight-sensitive or aesthetic sports. The purpose of this study was to investigate energy availability (EA) in elite wheelchair athletes. Methods. Fourteen elite wheelchair athletes (8 males; 6 females) participated. Data were collected using a weighed seven-day food and training diary to estimate energy intake and exercise energy expenditure. Resting energy expenditure and body composition were measured, whereas energy balance (EB) was calculated. Results. Measured over 7 days, EA was significantly different (36.16.7 kcal kg-1 FFM day-1) in male compared to female (25.17.1 kcal kg-1 FFM day-1) athletes (p< 0.001). From all analyzed days, LEA occurred in 73% of the days in female athletes and in 30% of the days in male athletes. EB was positive in male athletes (+169.1304.5 kcal) and negative (-288.9304.8 kcal) in female athletes. Conclusions. A higher prevalence of LEA was found in female compared to male athletes. A higher energy intake would be recommended to meet energy needs and to maximize training adaptation. © 2020 by the authors. Licensee MDPI, Basel, Switzerland.
---
Researching Sport Science and Nutrition in FSTA
FSTA is quality-checked by experts in food-related sciences and contains a wealth of interdisciplinary, food-focused information that you can trust. This makes it a great tool for researching published science on sport science and so many other topics.
Related
Literature Searching in the Sciences of Food and Health: A Free Guide

Protein, Chicken, and Weight-Lifting...
---