In the first in our series of interviews with our board members we speak to Dr Cristina Rosell about her work. Dr Rosell is Professor and Head of Department of Food and Human Nutritional Sciences at the University of Manitoba, Canada where her research focus is on the design and development of innovative foods based on grains. She is a Board Member of the FSTA Faculty Advisory Board at IFIS and we caught up with her recently to ask a few questions about her work.
---
Tell us a little bit about what you do. What does an average working week look like for you?
It is a rather difficult question to answer it in a simple way. Maybe I could say that I enjoy almost every moment because I love my work. Researcher is a word that reflects creativity, curiosity, hard work, resilience, team building, communication, and so on. I try to inspire and motivate students and colleagues that are working with me. Currently, as Head of Department, I deal with a lot of management for running the Department including the education programs, research and service, which usually requires plenty of meetings
Tell us about some of the projects that you're working on currently
Projects are focused on applying innovation in the context of cereals and grains particularly in developing sustainable and healthy bakery foods and beverages (https://twitter.com/lince_research). We are using enzymatic or physical treatments to modulate flours or the properties of edible powders to obtain enriched food or beverages. The understanding of material constituents and the impact of processes is crucial for optimizing processes but also for developing acceptable and innovative foods and beverages. Because of that we are working with a variety of plant-based powders or flours, characterizing their nutritional and techno functional properties before incorporating them into foods. Apart from applying strategies to develop healthy and nutritious foods and beverages, our other focus is on modulating the starch hydrolysis, due to its impact on the postprandial glucose levels and, in turn, on diabetes.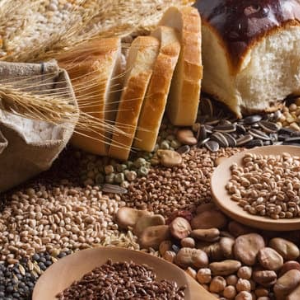 Specifically, the projects we are now involved with include flatbread of the Mediterranean area: Innovation and Emerging process and technology (UE Project from PRIMA Innovation Action, Section 1, Coordinator: Patricia LeBail) and the tracing of rice and valorizing side streams along the Mediterranean blockchain (UE Project from PRIMA Innovation Action, Section 1, Coordinator: Carla Brites). The objective of the first project is to develop flatbread as a sustainable and nutritious commodity by optimizing breadmaking technology and creating innovative recipes with different gluten and non-gluten flours. The second project is focused on traceability and the circular economy of rice crops, and our specific role is to add value to rice by-products and introduce innovation in the context of rice-based foods. Within the context of cereals and baking quality, my research aims at setting up methodologies for assessing their quality and identifying potential applications. Wheat and rice are the main crops that we are particularly focused on. Outcomes of my research can be found in http://orcid.org/0000-0001-7197-5874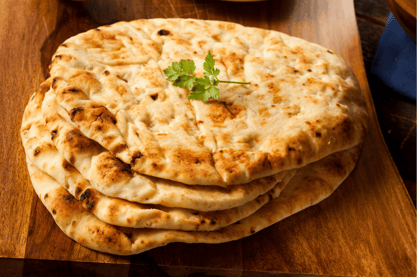 What do you enjoy most about your role?
The opportunity to help students and colleagues, connecting them to promote broader benefits and science advances. I strive to empower women and members of under-represented groups and to break down barriers that can limit their opportunity for success. I want future generations of scientists to be recognized for their experience independent of their gender, ethnicity, or identity. I motivate and provide opportunity for students to acquire additional training through courses or internships in other labs, focusing their topic of research in relation with current societal challenges while balancing fundamental and applied science. I also enjoy the opportunity to translate my knowledge, discussing science with the different stakeholders. It is really rewarding when someone reminds me that a talk, an internship, or training period has had a great impact in the development of their professional career, opening a better future for them. Similarly, it's gratifying to see that the research results have been applied in the development of new sustainable foods, particularly in developing countries.
The University of Manitoba, Canada
As a Board Member on FSTA's Editorial Advisory Board, can you tell us why accepting this role appealed to you?
As a food scientist, I try to engage new generations in this discipline and what better way than learning what is going on in science to generate curiosity and also share knowledge. FSTA provides the requisite platform for keeping updated in food science and technology, with user-friendly tools. Serving as part of the Editorial Advisory Board allows me to participate in the definition of best practices and tools to reach those objectives.
What is something that excites you about the future of food research?
I am very excited about all the challenges that we have, to satisfy consumers' needs or demands. In the last 10 years, digital, analytical and processing technologies have experienced a huge advance, which is opening new opportunities to understand commodities, processes and foods and make designs based on scientific information. I have the opportunity to collaborate with many different researchers around the world, and they bring me continuous opportunities to learn and also to share knowledge.
What is the biggest challenge that food and nutrition science research faces?
We are living in the era of information with so many sources being updated but at the same time there is a lot of misinformation. One of the biggest challenges is to communicate and inform consumers with simple and objective messages that help them to decide what to buy or eat.
Is there any research or product where you think "I wish I had done that"?
I try always to look forward and be positive.
What tip or recommendation would you give to anyone starting out on their food science career?
It is a career that requires sacrifices but also offers plenty of opportunities. I like to say that we mark our limits and our goals.
Finally, thinking creatively, if you could create any food or drink ingredient or product, what would it be?
I would like to develop a smart food or drink that could reach its physiological target. That could bring personalized food or drinks and also solve pathologies. It would be great if we can improve the life quality of people by offering smart foods or drinks, products which answer the demands of new experiences, nutrition, health requirements or for those with environmental concerns.
---