Our Regulations & Compliance Executive, Joanna Becker, attended the Michigan State University's Global Food Law Conference in June. The conference brought together thought leaders from across the food law world, providing a platform for sharing knowledge and information around current issues internationally.
Presentations spanned a variety of innovative topics, from GM crop technology used in Sub-Saharan Africa to reduce vitamin deficiencies, to meat-free alternatives such as "bleeding" plant-based burgers.
The food community is vast and global, so conferences such as this are invaluable, allowing professionals to network, discuss and share experiences and knowledge with each other and ultimately impact and influence legislation for the better.
Here are just a few of the food regulatory discussion points raised throughout sessions at the conference:
---
Global Perspective on Intellectual Property, Food Laws and Global Food Security
Dr. Denis Kyetere
The African Agriculture Technology Foundation (AATF) aims to increase diversity in the types of agricultural technologies used in Sub-Saharan Africa.
They encourage the use of GM crop technology, which can be used to provide drought resistant crops to help African farmers with product yield and productivity. However, they need more geographies, such as the EU, to accept the farmers' GM-grown crops to help boost the economy and profits of the farmers.
GM crops have been proven in Africa to eliminate Vitamin A, Iron and Zinc deficiencies without the need of expensive vitamin and mineral supplementation, or with families needing to travel miles on foot to seek out supplementation from health clinics.
---
The Impossible Foods Story: Bringing a Novel Food to Market
Alexandra Feldman
More laws are needed in the U.S. to clarify plant-based food analogues, which mimic that of a meat product. For example, there have a number of plant-based milk litigations, due to the disparity over the definition of milk as 'obtained by the complete milking of one or more healthy cows' (Code of Federal Regulations Title 21- Food and Drugs).
Some states, such as Missouri, are bringing in a state level ban to prevent non-animal based products having the same name as a meat-based product. For example, the name "almond milk" would therefore not be allowed to be used in Missouri. Therefore, more clearly defined legislations, in relation to the rise in both popularity and production of food and meat alternatives, need to be developed.
---
Current State of the Edible Insect Industry in the U.S.
Julianne Kopf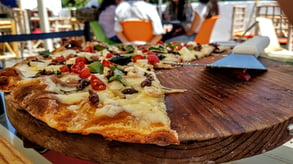 Insect foods are becoming increasingly popular, not just in Europe, but also in the U.S., with insect ice-cream and noodles appearing on supermarket shelves. Some people have concerns regarding how humanely the insects are harvested, as there has been little research published so far on this topic.
However, many insects reach maturity quickly, within a few days or weeks, and are freeze dried at the end of their natural lifespan. In addition, with minimal amounts of space needed for the insects to live and grow, they can also arguably be classed as free range. Insects can also potentially reduce food waste, as they can eat left over products from the food production chain.
---
Dietary Supplement Labeling - Current Legal and Regulatory Risks
Steve Toeniskoetter
The U.S. Food and Drug Administration (FDA) has been cracking down on foods classed as dietary supplements, as this has been seen as a bit of a loophole by the food industry for avoiding certain food and beverage related legislation, especially Generally Recognised as Safe (GRAS) regulations. For example, a number of the best-selling energy drinks used to be classed as a dietary supplements, however the FDA deemed that these drinks should fall under food and beverage regulations.
Last year a company in the U.S. launched an infused cocoa powder 'snuff', which promised to give adults a 30-minute chocolate 'buzz'. The FDA hit the producer with a warning, as they were marketing the product as a dietary supplement, backed up by the claim that the product doesn't enter the body orally, but through the mucosal tissue in the nose. The FDA also voiced concerns at how popular it could be for underage adults and young teenagers, with the potential to become a new 'party drug', and used to a reckless or dangerous capacity.
A potent caffeine product, brought out in the U.S. and France, designed to be sprayed and inhaled, has also caused a stir in regulatory circles. The FDA issued the company a warning, stating that the product was in fact not a dietary supplement but a prescriptive drug that should only be prescribed by a health professional or pharmacist.
---
Current Issues in Organic Food Laws and Regulations
Kim Dietz
In the global organic food and beverages market, North America is said to hold approximately 40% of the global market revenue share, according to a recent report.
They have an agreement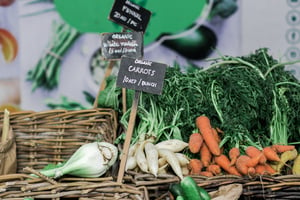 with other countries and regions, including Canada and the EU, stating that if a food or beverage product is certified organic in one country, then it is also accepted as certified organic in the other. However, there are some exceptions, especially between the EU and U.S. For example, U.S. milk cannot be classed as organic in the EU because U.S. cows are fed on antibiotics, which are not permitted in feed under EU legislation.
---
Global Food Labeling of Animal Food Products
Scott Haskell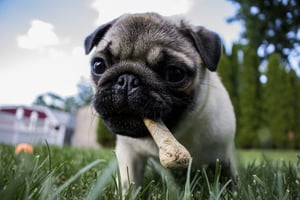 The U.S. is also looking to regulate pet food more tightly, in line with the EU's pet food regulations. In 2007, a number of pet cats and dogs died, after ingesting pet food containing an unprecedented level of melamine, of which the original purpose was to increase the supposed protein content of the product.
Additionally, in the U.S., there have been instances of low income individuals relying on dog food as a cheaper source of sustenance. As a result, the melamine incident also ended up making some citizens sick from consuming the contaminated dog food, leading the FDA to swiftly prioritise stricter regulations on pet food.
---
Nutritional Labeling
Diana Winters and Melissa Card
Legal class actions are being taken on a number of new health claims in the U.S., which use terminology such as 'hand crafted', 'raw' and 'sustainably sourced'. This is due to these terms not currently being well defined in law, but used by many companies, in place of standardised terms such as 'natural or 'healthy'.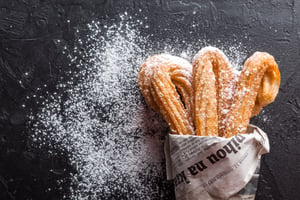 Some companies are also being taken to court in the U.S. for 'vegan friendly' foods containing sugar that is not vegan. This is due to the majority of white sugar in the U.S. being dyed white through carbon filters, which are made from animal bone char. Therefore, whether or not it is to the knowledge of the company, some products are labelled as 'vegan friendly', when in actuality, they are not due to the sugar they contain.
Thank you to Michigan State University for putting on such an insightful conference, and to everyone we spoke with whilst we were there.
---
You might also be interested in posts such as:
---
References
Code of Federal Regulations Title 21- Food and Drugs.Part 131 - Milk and Cream.
---