Our close-knit team are continually growing and evolving, both in terms of our ambitions and skills, and literally, with the IFIS family continuing to welcome in new members. As such, we would like to introduce Andrew Tarling, who joined us in March as our new Digital Product Manager.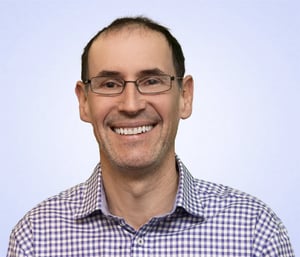 1. Tell us about your experience.
I have a lot of it for one thing (that's age-related), mostly in digital publishing and e-Learning. I've variously started and run businesses, written code, managed business development and helped prod large publishers in the direction of end-to-end digital, as well as consulting on change management and digital disruption. In between, I've worked in research, written papers on Leadership skills and indulged my abiding interest in archaeology.
2. What appealed to you about joining IFIS?
It seemed an interesting role – I thought that I could help get some great new products over the line for a worthwhile company.
3. What are you enjoying most in your role so far?
The people – for sure. What a nice bunch of colleagues.
4. What particular skills do you bring on board?
See Q1, lots of experience. But a technology background, project management, communications, UX/UI training and detail focus help me day-to-day. That, and I don't stop asking questions. (Is that a skill?)
5. How do you like to relax outside of work?
Well, that's an easy one – anyone who knows me knows I ride bikes; road bikes, mountain bikes, anything with wheels. But other than that, exploring mountains, swimming in seas or lying on a sofa reading about does it.
6. On that final note, what is your favourite thing to cook?
I do like my food, and I like cooking. If I'm going to judge by other's reactions then I'd say my plum and apple crumble seems to go down well, which means I enjoy making it.
If you'd like to hear more about our people, you can read about our leadership team and trustees here.
If you have anything you'd like to say or ask, please contact us!
---