The story of knowledge is a story of history, and one that directly relates to the way we have wanted to influence and educate the young members of our society. Recorded information, and the documents or carriers which carry information forward, has come a long way since the emergence of oral traditions and records on clay tablets. The Library of Alexandria was in many ways the first grand repository of information, organised and made accessible as an official repository for scholars.
For hundreds of years libraries consisted mostly of printed books and journals, and so these were mostly what library catalogues described. As information technology developed, new kinds of information resources were produced, which information agencies such as libraries also started to collect, such as photographs, sound recordings – phonograph records, tapes, CDs – films and videos.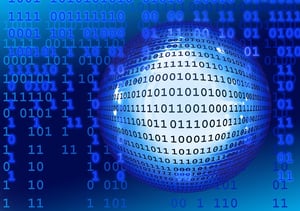 Academic library collections were almost entirely books up until the 1970s when audiovisual resources along with the proliferation of educational print resources such as charts and 'big books' brought a wave of change. At about this time librarians started to talk about 'materials' or 'resources' as the generic name – rather than 'books' or 'volumes' – for what they dealt with in their collections, and started to describe a much larger range of materials in their catalogues.
So from an academic point of view, library catalogues have been an important example of an information organisation and access tool, since a catalogue is essentially a database with a complex range of access points (metadata) to information resources using data elements in the record, such as author or title.
Until recently this structured and consistent approach to cataloguing in academic libraries was built on the Anglo-American Cataloguing Rules (AACR2) ensuring uniform accessibility to information in whatever format was desired, because of the resource description detail that is embedded in such a catalogue record. However, these catalogues were stand-alone end points to what was in a particular collection and typically had to be used within the walls of the library.
Fast-forward to the digital era and the rapidly changing information environment that is has brought...
We have now reached a point where information has never been more abundant or accessible and, conversely, the need for efficient management of that information is more critical than ever. Technological advances have produced global connectivity – including the digital capabilities of mobile and tablet devices.
This change in the information environment has generated a significant shift in our understanding of shared information resource description and access across connected systems, organisations, and in web environments outside of the catalogue.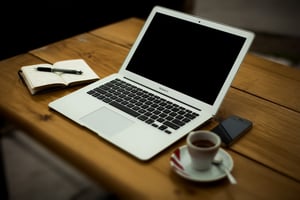 Resource Description and Access (RDA)
Librarians and other information professionals were among the first to realise the importance of the Internet in the provision of information services, and it is also they who have understood the impact of digital environments on the production, distribution, storage and consumption of information.
Information agencies have worked hard to provide the cataloguing details required to ensure that information can be retrieved, and it is because of this that the RDA and it's specific 'vocabularies' were developed and implemented around the world.
In June 2010 AACR2, the cataloguing standard in use for the last thirty years, was challenged with something new – the publication of RDA as a replacement cataloguing standard. As the biggest change in bibliographic standards since the adoption of MARC21 ten years ago (coming from USMARC), the new rules have inspired much discussion in the cataloguing community and beyond.
RDA is a new standard for metadata description of resources held in the collections of libraries, archives, museums, and other information management organisations. Building on AACR2, it aims to provide a comprehensive set of textual guidelines and instructions for creating metadata covering all types of resource content and media. RDA focuses on the data elements needed to meet the user tasks specified in the FRBR (Functional Requirements for Bibliographic Records) and FRAD (Functional Requirements for Authority Records) conceptual models. The use of FRBR concepts allows the relationships between multiple versions of a resource to be presented to users in a meaningful way including being displayed in a simpler, clustered format making it easier for the user to locate the item required.
RDA essentially standardises how metadata content is identified, transcribed and generally structured, although it is independent of any specific metadata encoding. RDA also identifies a general set of metadata elements, and can provide a controlled vocabulary for use as the content of an element. Although RDA is being developed primarily for use with resources curated in a library environment, consultations have been undertaken with other information management communities, including publishers and those operating in the digital world, to try to ensure effective alignment with the metadata standards used in those communities.
RDA is proving to be an important building block in the creation of better catalogues and resource discovery systems. It provides for the creation of metadata, which meets users' needs for data content and also facilitates machine manipulation of that data for searching and display.
Resource Description and Access is designed to help information professionals successfully transition to the technological capabilities of the Internet by identifying the entities and relationships at the element level that digital cataloguing algorithms can effectively leverage – in a much better way than they have been able to in the past with MARC records.
RDA will also make 'packaging' record elements easier – a crucial task when transitioning from MARC. Importantly, RDA is not an encoding system or a presentation standard for displays, but instead specifies how to describe the things in a bibliographic universe – resources, persons, corporate bodies, etc, and the relationships among those things.
The RDA Toolkit provides instructions necessary for implementing RDA in library/information environments. Although the preferred way to access RDA is online via the RDA Toolkit, print copies of the instructions are also available for purchase.
RDA is not completely different from AACR2, but it is more than just a new edition.
Some of the most notable differences include:
Fewer abbreviations
Allowance for local cataloguing standards to meet the needs of the community
Specific format descriptors for non-book and electronic resources
Record information as it is presented on the item
Explicit identification of each possible element for inclusion
Record all authors and contributors
Dropping of the rules to do with the International Standard Bibliographic Description (ISBD) arrangement of elements, making the new code 'format neutral'
Elements covering both the attributes of the library resource and the attributes of the people and organisations associated with the resource (so that it covers the creation of authority as well as bibliographic records)
These elements are based on the FRBR user tasks (finding, identifying, selecting and obtaining), and, in the case of the attributes of people and organisations, the FRAD user tasks covers the construction of records for abstract 'works' that an item might be a manifestation of, as well as for the manifestation itself
More international in outlook (e.g. doesn't prefer English names)
Whether RDA will give rise to a 'cataloguing revolution' is as yet unclear, as it will be possible to continue producing records using it that look remarkably similar to those based on AACR2.
The real question is whether information professionals will implement it more fully, and use it as an opportunity to integrate their cataloguing data with other metadata elsewhere across the web, which is genuinely quite exciting!
The real power of RDA is derived from the implementation of the new conceptual models for catalogues:
Functional Requirements for Bibliographic Records (FRBR) focuses on what the user needs to find, identify, select and obtain.
Functional Requirements for Authority Data (FRAD) focuses on what the user needs to find, identify, contextualise and justify.
An information management system that embeds RDA, along with FRBR and FRAD, can provide a very rewarding search experience for the user. Once library management systems embrace these concepts and fully implement RDA, catalogues will truly be there for the convenience of the user. Complementary ways of organising things will open up more pathways for users to find what is available to them, not only in their own institution's collections but also in related resources around the world.
(Image Credits: geralt at www.pixabay.com and Alejandro Escamilla at www.unsplash.com)
---