The 2013 Food & Health Survey: Consumer Attitudes toward Food Safety, Nutrition, and Health, commissioned by the International Food Information Council (IFIC) Foundation, is the seventh annual national quantitative study designed to gain insights from Americans on important food safety, nutrition, and health-related topics. The research provides the opportunity to gain insight on how Americans view their own diets, their efforts to improve them, how they balance diet and exercise, and their beliefs and behaviours when it comes to food safety.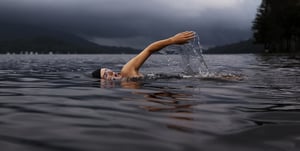 Headline facts:
The vast majority of Americans believe it's possible to have at least a great deal of control over the healthfulness of their level of physical activity, their diet and their weight, yet far fewer are actually taking that control.
According to the survey, 90 percent of respondents say it's possible to have at least 'a great deal of control' or 'complete control' over their level of physical activity, yet only 65 percent are actually trying to take that same amount of control in their own lives.
When asked to assign a letter grade from A to F to their own diet and physical activity, consumers gave their own level of physical activity an average grade of 'C-plus', while they grade their own diets slightly higher at an average grade of 'B-minus'.
More than half of Americans (56 percent to 35 percent) agree that they would rather lose $1,000 than gain an additional 20 pounds.
Taste continues to be the most important factor driving consumers' decisions to buy foods and beverages, with 89 percent rating the impact of taste as high, versus 71 percent who said 'price', 64 percent who said 'healthfulness', 56 percent who said 'convenience' and 36 percent who said 'sustainability'.
People's willingness to believe new information about food and health is impacted most by their own research, with 91 percent saying it has at least some impact.
Seven in 10 Americans (70 percent) are somewhat or very confident in the safety of the U.S. food supply, while 29 percent are not too confident or not at all confident.
The initial benchmark Food and Health Survey was conducted in 2006 and subsequent trending Surveys were conducted in 2007, 2008, 2009, 2010, 2011, 2012 and 2013.
(Image Credit: unsplash via www.pexels.com)
---