Pursuing food science as a profession is extremely worthwhile; however, the path to success is not that easy and requires a good deal of effort and determination.
What is food science?
According to the Institute of Food Science & Technology (IFST):
'Food science is the scientific understanding of the composition of food under various conditions'
This involves multidisciplinary knowledge in a combination of sciences like biology, microbiology, chemistry, physics, and engineering, which together are used to study the nature of foods (in the broadest sense), the causes of their deterioration, and the principles underlying food processing.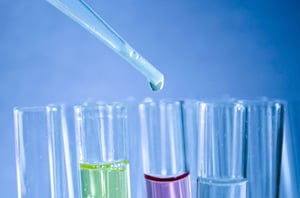 The application of food science to the selection, preservation, and processing of food materials to come up with safe, nutritious, wholesome, tasty, and attractive food products, is commonly known as food technology. Use of other technologies like packaging, engineering, instrumentation, electronics, agriculture, and biotechnology need to be integrated with food technology to complete the food production process.
Food science and technology combined is responsible for the many popular food products consumers enjoy today, like carbonated drinks, ready-to-eat cereals, frozen desserts, processed dairy and meat products like cheese, yoghurt, ham, and sausages, various canned goods, and many more.
The average person rarely thinks of the research and development that were involved in the production process – a process that has resulted in many of their convenient, everyday foods.
This begs the question:
Where would all our favourite foods be without food science and technology?
Professor Bob Rastall, Head of the Department of Food and Nutritional Sciences at the University of Reading, explains why we need food scientists and technologists.
What are the requirements in the study of food science?
If you're aspiring to have a career in food science it is essential to have a solid foundation in the sciences – chemistry, microbiology, and physics. As a food science student, you will be taking more specialised science courses such as food chemistry, food analysis, food microbiology, food engineering, and food processing operations. Long hours spent in laboratories is a given!
An awareness and understanding of certain elements of nutrition, statistics, quality assurance, and business management subject areas are also needed. You should also learn to work independently or as part of a team and be able to communicate clearly and concisely, both orally and in writing.
To experience the food industry up close and personal, students are often placed with a food-related business to complete a period of work experience and on-the-job training. During this placement you will experience the practicality of the food science course you've studied for three or four years and apply what you have learned.
What career opportunities are there for a food scientist/technologist?
Career opportunities abound for qualified food scientists and food technologists. Put simply, everybody is in need of food. As long as food is being researched and produced, there will always be a need for food scientists and food technologists. To cite but a few examples, employment can be sought in the food processing industry, in universities and research facilities, or in a plethora of government agencies.
Students can go on to work in Research and Development (R&D), Quality Assurance or Quality Control, or Production Management. If you enjoy developing new or better ways of preserving, processing, packaging, storing, and delivering food products, or improving on existing products, you'll do well in R&D.
If you relish laboratory activities to ensure that food qualities and standards are met, then a role in Quality Control could be for you. Alternatively, if you have the additional people management skills, you could well find yourself working in the sphere of Food Production.
Outside the food industry, there are numerous other applications of food science – academia and teaching, professional consultation, and sales and marketing, for example. If you're employed by a government agency you could be tasked to enforce government regulations and inspect food processing areas to ensure food sanitation, safety, quality, and waste management standards are being met and upheld.
Is food science a career worth taking?
Demand for food scientists and technologists is expected to continue to rise. This is driven by the demand for new food products and the public awareness of diet, health, and food safety.
Using the United States as an example, according to the Department of Labor's Bureau of Labor Statistics, projected job growth among agricultural and food scientists should be faster than the average. This translates as a 14-19% increase for all associated occupations. Opportunities are expected to be good over the next decade, particularly in food science and technology and in agronomy.
Food scientists and technologists held about 13,400 jobs in 2008. About 20% worked for manufacturing companies, mainly in food and pharmaceutical manufacturing, and another 15% worked in educational institutions. The Federal Government employed about 7%, mostly in the United States Department of Agriculture. Other agricultural and food scientists worked for research and development laboratories and wholesale distributors. In the same year approximately 12% of agricultural scientists were classed as self-employed, mainly as consultants.
The average annual wage of food scientists and technologists was $59,520 in May 2008. The middle 50% earned between $43,600 and $81,340; the lowest 10% earned less than $33,790, and the highest 10% earned more than $104,520.
(Image Credit: PublicDomainPictures via www.pixabay.com)
---