A report prepared for the US Department of Health and Human Services, 'Vitamin D and Calcium: A Systematic Review of Health Outcomes', determined that the effects of vitamin D supplementation on health are uncertain.
Furthermore, a US Institute of Medicine, (IOM) report published in 2011 entitled 'Dietary Reference Intakes: Calcium Vitamin D', states: 'Outcomes related to cancer, cardiovascular disease and hypertension, diabetes and metabolic syndrome, falls and physical performance, immune functioning and autoimmune disorders, infections, neuropsychological functioning, and preeclampsia could not be linked reliably with calcium or vitamin D intake and were often conflicting.'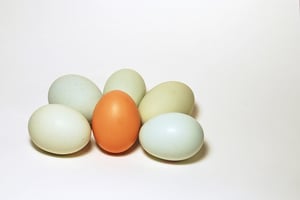 Amy Maxmen's article, 'The vitamin D-lemma', published in the weekly journal Nature, reports that some researchers claim the IOM was too definitive in its recommendations and made a mathematical mistake when calculating the blood level of vitamin D associated with bone health. However, members of the IOM panel maintain that they used a 'standard procedure for dietary recommendations' and that the report is solidly based on the data. Needless to say, research on vitamin D supplements, including large scale clinical trials, is continuing.
Vitamin D contributes to the maintenance of normal levels of calcium in the blood stream by increasing absorption of calcium from food and reducing urinary calcium loss, i.e. reabsorption by the kidneys.
Both effects keep calcium in the body and therefore spare the calcium that is stored in bones. In the early 1950s, the Swedish researcher Arvid Carlsson made the startling discovery that vitamin D can actually remove calcium from bones when it is needed by the body. When necessary, vitamin D transfers calcium from the bone into the bloodstream, which does not benefit bones as they grow denser and stronger as they absorb and deposit the calcium.
Although the overall effect of vitamin D on the bones is complicated, some vitamin D is necessary for healthy bones and teeth. Therefore, it can be reasonably argued that vitamin D prevents muscle aches, bone pains, chronic fatigue and osteoporosis.
Vitamin D plays a vital role in the normal functioning of the immune system and blood cell formation and also helps cells 'differentiate' – a process that may reduce the risk of cancer.
Researchers concerned with animal and human studies have theorised that vitamin D may protect people from tuberculosis, gum inflammation, multiple sclerosis, autoimmune arthritis, and juvenile diabetes. This topic is taken up in an Editorial featured in the Journal of the World Public Health Nutrition Association.
(Image Credit: John Evans at www.freeimages.com)
---