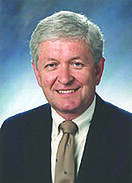 Dr Philip Nelson is an American food scientist who is best known for his work in bulk aseptic processing and packaging of food and the use of chlorine dioxide gas to commercially sterilise food products and food contact surfaces.
He was Chair and held the Scholle Chair Professorship in Food Processing at the Department of Food Science at Purdue University and upon retirement in 2010, the Food Science building was renamed the Philip E Nelson Hall of Food Science.
He was president of the Institute of Food Technologists (IFT) for 2001-2 and has earned four awards from the IFT for his efforts: the Food Technology Industrial Achievement Award in 1976, a fellow in 1980, the Nicholas Appert Award in 1995, and the Carl R. Fellers Award in 2005. In 2007, he received the World Food Prize for his work on aseptic food storage and distribution.
In your opinion, what has been the most significant development(s) in food science, food technology and nutrition in the last five years?
Food safety research – the scientific discipline concerned with the handling, preparation, and storage of food in ways that prevent foodborne illness – has been the number one most significant development. This area has received a great deal of government funding with specific research focused on food pathogens and the rapid detection of potentially severe health hazards.

There is beginning to be a real appreciation that you are what you eat! The increase in obesity, not just in the US but globally, is getting worse and there is still not enough funding for research. Also, more needs to be spent on informing the public about the perils of consuming too many calories and not taking enough exercise. That said, attitudes are slowly changing, and even quick serve restaurants are modifying their menus to include less salt, less fat and more fruit and vegetables, and also listing the number of calories in their products.

The last five years have seen a rapid increase in the global transportation of foodstuffs. For example, the expansion of the Panama Canal is a project that will increase the capacity of the canal by 2014 thereby allowing more and larger ships to transport goods. Increased transportation has positively impacted not only the large international corporations but also the relatively small, local producers as they now have access to a wider market for to sell their produce which in turn will, hopefully, increase their wealth and well-being.
What challenges need to be met and obstacles overcome in the next five years?
With over one million people malnourished, food security must be resolutely tackled and overcome. By 2050, it is projected that we will need to double our food supply. Not only do we need to produce more, but we must reduce food losses at the small farmer level. Various NGOs and philanthropic groups work in and for Africa, applying practical expertise and raising the awareness of the plight faced by many of the nation's people and governments are beginning to increase their efforts in addressing food security. In a broader sense, food security also ties in with homeland security – when people are hungry and desperate they may well side with militia and other such groups who promise an escape from poverty in exchange for support.

Food safety will continue to be a major factor in the next five years and beyond. With an ever-growing, increasingly international food distribution network the potential risk of a serious outbreak is always a possibility and only goes to highlight the importance of food handling, safety, production, packaging and distribution.

Healthy foods, super foods, nutraceuticals, functional foods, call them what you will, they are all foods that reportedly provide health and medicinal benefits, including the prevention and treatment of disease. Consumers are looking for that silver bullet that will provide a healthy and long-lasting life. Such products are likely to become an 'essential' element of people's shopping basket and diet.
Your work at Purdue University, Indiana, from which you have now retired, was met with wide-acclaim and respect, and the Food Science Building, which you helped design, was renamed the Philip E. Nelson Hall of Food Science. With this unique perspective, can you explain how the study of food science has evolved since you've been involved and what have been the most important changes, be they practical or attitudinal?
The study of food science has become less commodity-driven. There has been a greater move towards the study of more basic science or the "why" as opposed to looking at the "how". This is in evidence as nowadays food science involves a cross-disciplinary approach. Food Science no longer specialise in, say, the application of science in relation to commodities such as dairy and others, these days studies may well interact with plant breeders, nutritionists, engineers and others. A change toward basic research, has been driven by a myriad of factors but chief among them is that the bodies awarding government research grants favour this kind of approach and distribute the grants accordingly.

We now have a much better understanding of bioactive components biomolecules that are present in foods that exhibit the capacity to promote improved health. It wasn't too long ago that food scientists simply referred to a list of a dozen or so vitamins!

I am known for my work in aseptic processing but many people don't appreciate that it really was in its infancy in the US when I started researching and applying techniques – for instance we had to design and build our own facilities to allow us to conduct flash-heating etc.
On the Purdue University website it states: 'The Department of Food Science was built around the idea that we have two customers; students, and the industry we serve.' Can you explain a little more about the relationship between the Department and the North American food industry? Does this relationship impact on what students go onto after graduating?
The notion that the Department has two primary customers – students and industry – was quite a shift in the perception of how study can be taught, what the focus should be on and what the ultimate goal should be – the need to produce the best science trained individuals. The Department of Food Science at Purdue makes a point of picking the best students, the best raw product if you will, and developing them into first class scientists, the best finished product. Some 90% of our undergraduates go directly into food industry and since 1983 have had 100% placement.
In 2007 you were awarded the World Food Prize for innovative breakthrough technologies which have revolutionised the food industry, particularly in the area of large-scale storage and transportation of fresh fruit and vegetables using bulk aseptic food processing. What do you recognise as the next challenges for those continuing to make advances in our ability to preserve food?
In developing countries, 20%-40% of the total foodstuffs produced are lost. This is due, primarily, to poor storage methods leading to spoilage and a lack of a coordinated market and associated channels through which to sell their produce. Global food security, in the broadest terms, should be as much about the reduction of loss as it is about increasing mass production potential.

Nanotechnology needs a great deal of funding and coordinated research in order for us to learn what can be done in terms of food science and how safe these potential advancements may or may not be.

Taking good care of your health is very important. Getting regular exercise, not smoking, and controlling stress are just a few things regularly recommended, along with eating a variety of nutritious, healthy foods that make up a healthy diet.. As the global population gets older and lives longer this will become an even increasingly important issue.

Lastly, I predict that the use of intelligent packaging – packaging systems that help extend shelf life, monitor freshness, display information on quality, improve safety, and improve convenience – will be used more widely. Intelligent packaging usually involves the ability to sense or measure an attribute of the product, the inner atmosphere of the package, or the shipping environment etc. This information can be communicated to users or can trigger active packaging functions. In this way the packaging can help promote food security by reducing loss and spoilage while foodstuffs are in transit and storage.
---