SAGE has published a new white paper which explores recent developments in scholarly discoverability and identifies new opportunities for collaboration. Researchers interviewed 16 experts representing publishers, researchers and libraries.
The field of discoverability has moved on considerably since SAGE's last white paper was published on the topic in 2012. What has emerged in the communities debating the topic is the difference between:
Discovery – the process/infrastructure required for users to find appropriate content; and
Discoverability – the measure of a content item's integration into the infrastructure that maximises its chances of being found by a user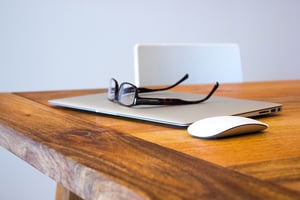 Key findings - Changing user behaviour is generating new collaborations
Publishers and libraries are working to ensure findability using 'traditional' channels such as A&I products and new pathways via mobile devices and social media
New products embrace collaborative standards – e.g. OpenURL
Multi-channel approaches to search
Quality metadata supports successful discovery
Publishers and libraries are facing new costs to facilitate content discovery and retrieval
Quantitative usage data alone does not measure the value of improved discoverability
A growing recognition of the importance of indexing
Several recent research projects highlight the challenges faced by researchers, including their lack of understanding about how search engines work and a reliance on 'whatever works'
Notable initiatives include:
Open Researchers and Contributor ID (ORCID), which assigns unique identifiers to entities or individual researchers
FundRef – which aims to streamline the discoverability of OA content
Recommendations for collaboration
Further work to widen the adoption of standards: Publishers to integrate ORCIDs onto their platforms – and authors to register their works
Libraries to insist on standards fulfilment from publishers
Further research to be conducted into the economic/productivity impact of new discovery technologies
Publishers must invest in standards-compliant metadata
Libraries must share metadata performance data with publishers
New partnership opportunities will open up to break down the traditional content supply chain
The full White Paper (Collaborative Improvements in the Discoverability of Scholarly Content: Accomplishments, Aspirations and Opportunities) can be downloaded from the SAGE website.
(Image Credit: Craig Garner at www.unsplash.com)
---