The Ministry of Food Processing Industries (MOFPI) plans to give emphasis on improving India's supply chain, by creating large primary collection and distribution centres throughout the country involving the private sector in the 2012-17 period – the ministry's Eleventh Five-Year Plan.
India's food processing industry is of enormous significance for the country's development because it has efficiently and effectively aligned the economy, industry and agriculture.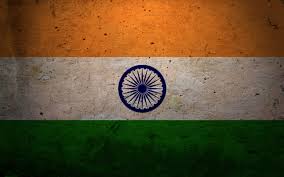 There are 25,367 registered food processing units in the country whose total invested capital is Rs 84,094 crore (US$ 15.90 billion), according to a report – Productivity & Competitiveness of Indian Manufactoring: Food Processing Sector – produced by the Economic Services Group part of the National Productivity Council and published by the National Manufacturing Competitiveness Council (NMCC).
The food processing business is one of the largest industries operating in India and is divided into several segments including:
fruit and vegetables
meat and poultry
dairy
fish and marine products,
cereals and grains
consumer foods (packaged food, beverages and packaged drinking water).
Fruit and vegetable processing is expected to increase from the current level of 2 percent to 25 percent of total production by 2025, according to the Corporate Catalyst India (CCI) survey Food Processing in India.
The dairy sector – the largest in the processed food market – has huge potential for growth. The report highlights that 37 percent of the total dairy produce is processed, of which only 15 per cent is done by the organised sector. The '... rest of the milk is either consumed at farm level, or is sold as fresh, non-pasteurized milk through unorganized channel. The share of organized industry is expected to rise rapidly especially in the urban regions.' Consequently there is a tangible opportunity for investment and development.
The MOFPI Vision 2015 document envisages increasing the value addition – the difference between the sale price and the production cost of a product – of the food processing industries to 35 percent by 2015. The food processing sector is presently growing at an average rate of 13.5 percent per annum.
Broadly appraising the situation, India's food processing industry is a potential catalyst for driving the rural economy, which is of great importance to an agrarian financial system.
According to a report – Indian Non-Alcoholic Drinks Forecast to 2012 – published by market research firm RNCOS, the Indian market for non-alcoholic drinks is predicted to grow at a compound aggregate growth rate (CAGR) of around 15 percent during 2009-2012.
In addition, the report forecasts the fruit/vegetable juice market to grow at a CAGR of around 30 percent in terms of value during 2009-2012, followed by the energy drinks segment which is expected to grow at a CAGR of around 29 percent during the same period.
Boost Juice is set to enter the Indian market and has signed an agreement with a local partner to this effect. 'India is a high growth market and the climate in many parts of India is similar to that in Australia', according to Simon Feiglin of The Riverside Company, a US-based private equity investment company.
Coca-Cola and its bottling partners will invest US$ 2 billion in India over five years starting 2012. According to Atul Singh, President and CEO, Coca-Cola India and South West Asia, the new investment(s) will be spread across infrastructure development, brand building, sustainability programmes, innovation, marketing and distribution expansion.
The food and drinks sector, including majors such as Pepsi, Coca-Cola, Cadbury and Bisleri, consume about 400,000 tonnes of manufacture polyethylene terephthalate (PET) bottles annually, which is estimated to grow at 20 percent in the next few years. Plastic packaging products maker, Manjushree Technopack plans to set up two greenfield manufacturing facilities in Bengaluru at a cost of Rs 150 crore (US$ 28.36 million) to manufacture PET bottles for the food and beverages sectors by end of 2012.
---