The diverse and disparate nature of food regulations and compliance information makes them difficult and time-consuming to locate, particularly when working across geographies.
Escalex provides an innovative and efficient way to mine and digest this essential information.
Reliable, high quality information

Content sourced only from reputable governmental bodies
Quality assured by experts in food law, food science and information management
Dates of validity where available, to help you keep up-to-date with regulatory changes and transitional periods
References provide full document information, and individual chapters and sections

Multiple ways to navigate content

Dedicated lenses for different search types, whether you are looking for specific answers, substance limits, definitions or documents
Basic and advanced search functions
Browse food law categories
Search by commodity, substance, document title, document type, or food law topic
Results highlight other relevant content such as related documents and follow on searches

A user-friendly interface

Designed to cater for different levels of expertise in food law, search preferences and information needs

Graphical representations of topics
Dashboard presents the regulatory landscape of the selected country

Comprehensive keyword indexing for targeted searching

Commodity-based, regulations-enriched thesaurus
Standardised categories and subcategories developed by in-house food law experts
Designed for optimum granularity and targeted search results
GEOGRAPHICAL COVERAGE: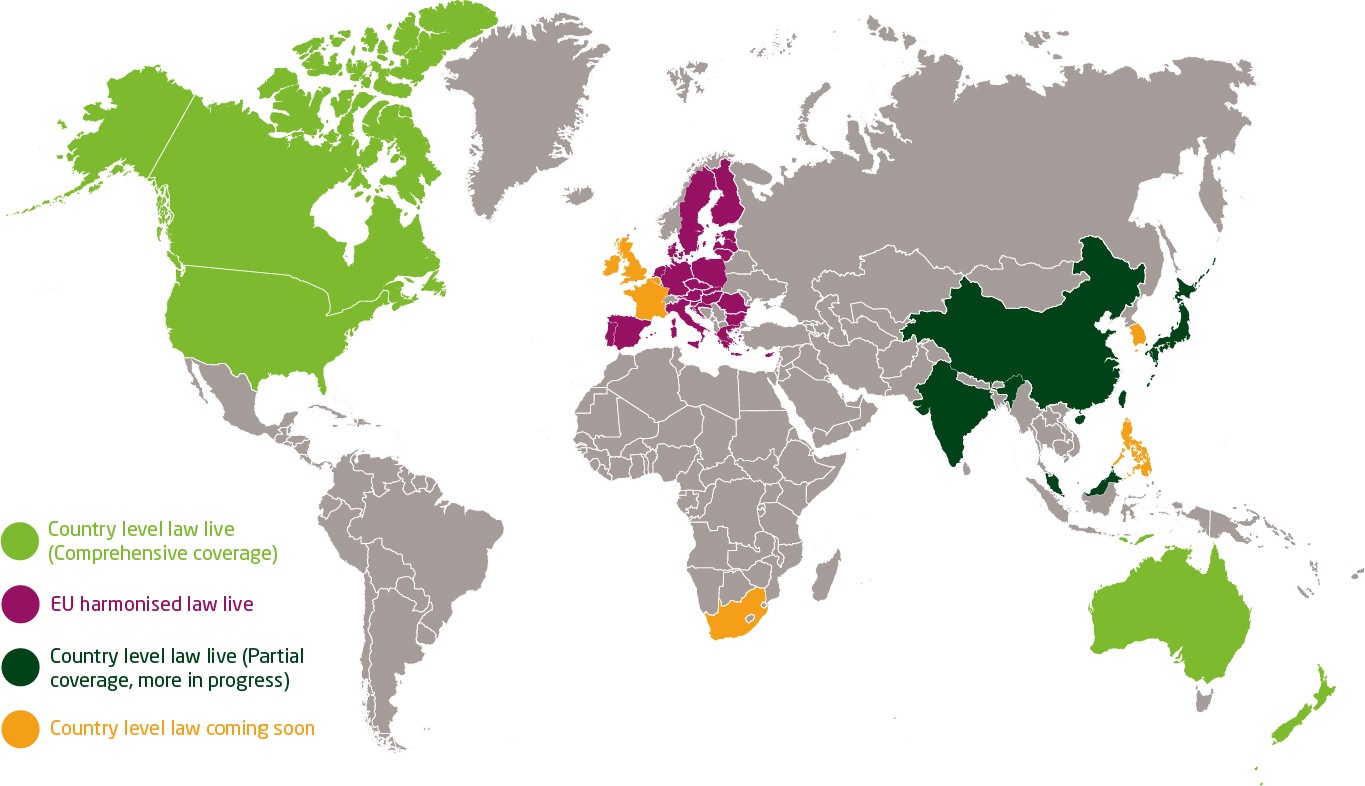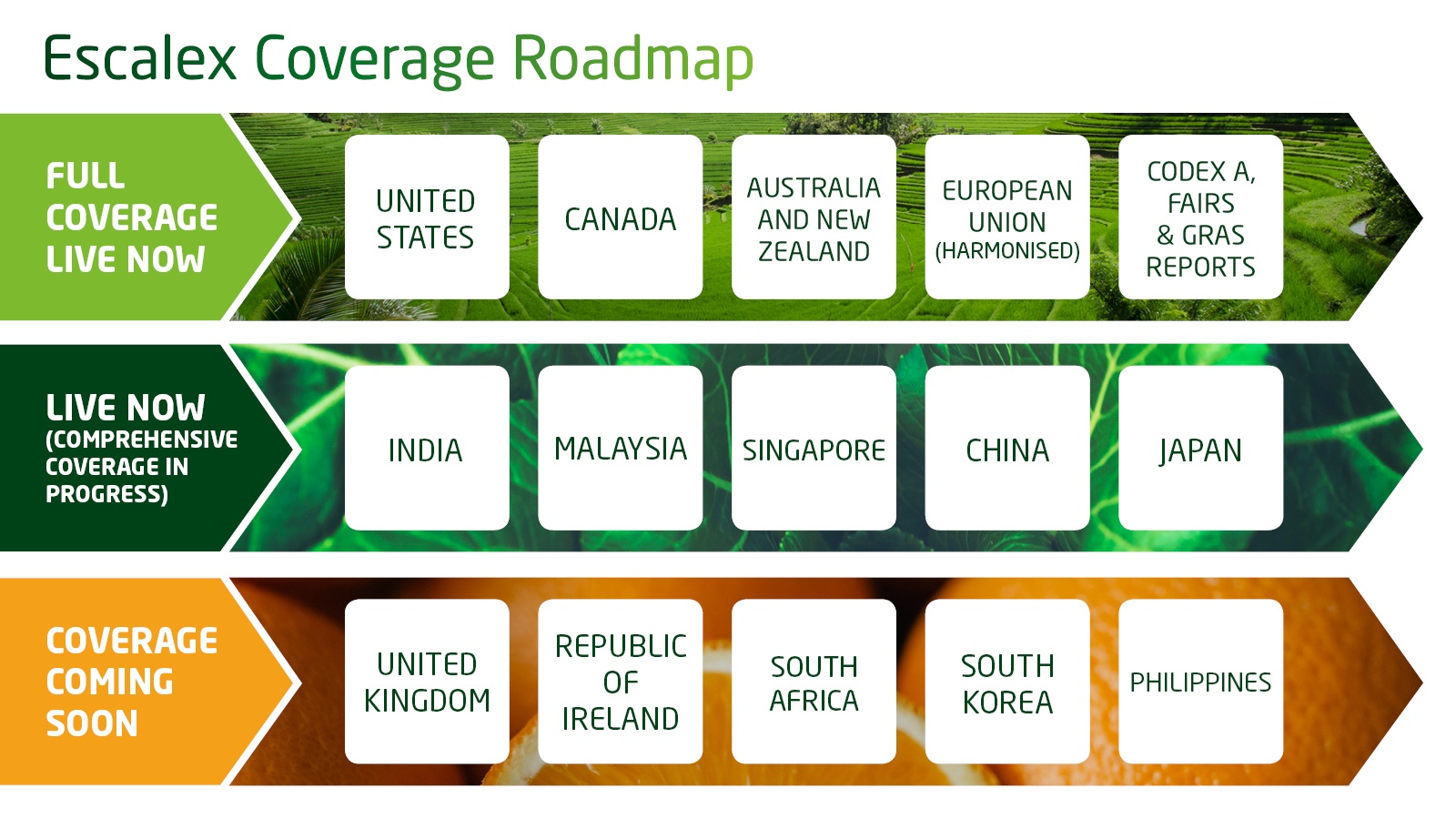 To see it in action, watch this short video or request a webinar demonstration.