Registration for the next event is not yet open. We regularly update our schedule of webinars here, so check back again, or sign up to be notified when our next date is released.

Previous topics have included:
FSTA on the new Web of Science platform
This webinar gives an overview of how to use FSTA on Web of Science's new platform. It will cover building searches in Basic Search and Advanced Search.
It will also cover the FSTA thesaurus, and show how to integrate index terms to bolster any search. Filters, exporting options and the Analyse Results feature will also be explored.
A recording of this webinar is available here
Web of Science: Get to know the FSTA thesaurus
The FSTA thesaurus powers all your searches in the database, whether you consciously use it or not. This short webinar, though, shows you how you can harness its power for precise and comprehensive searching.
A recording of this webinar is available here
Fine tune your FSTA search with phrase and proximity searching
Controlling the relationship between search terms can be a powerful device for finding relevant results without being overwhelmed by the noise of irrelevant results.
The short webinar will introduce what proximity searching is available on the Web of Science platform, how to use them, and techniques you can use to check which strategy is better for a given set of search terms.
A recording of this webinar is available here
How to use FSTA on Web of Science (Classic platform)
We show you how to search effectively, when using FSTA on the Classic Web of Science platform. You will learn:
How to do a basic search


Quickly find high-quality information in your area of interest within the sciences of food and health.

How to use the thesaurus to search


Make sure you find all of the relevant studies, using our extensive food and beverage-focused thesaurus to discover and combine relevant keywords for your search.

How to do an advanced search


Drill down into only the most relevant results, and pinpoint exactly the information you need.
A recording of this webinar is available here
About the presenter
Carol Hollier, Senior Information Literacy and Outreach Manager, IFIS Publishing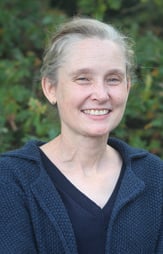 Before joining IFIS, Carol worked as an academic librarian in the UK and USA as a Reference and Instruction Librarian, Academic Subject Librarian, Faculty Team Librarian for Biosciences, and Senior Librarian for Teaching and Learning Support. She holds a Master's in Library and Information Science from Kent State University, a Postgraduate Certificate in Teaching and Learning in Higher Education from the University of Lincoln, and is a Fellow of the Higher Education Academy.