The diverse and disparate nature of food regulations and compliance information makes them difficult and time-consuming to locate.
Escalex provides an innovative and efficient way to mine and digest this essential information.
We are on a mission to bring you the most innovative and comprehensive global food law information. As such, we are proud to announce that Escalex 5.0 is now live!
This update includes:
Coverage of the United States, Canada, the European Union (harmonised), Australia and New Zealand.
Coverage of Codex A, FAIRS and GRAS reports.
New country level coverage of India, Malaysia, Singapore, China, Japan and the United Kingdom.
Upcoming coverage of the Republic of Ireland, Turkey, South Africa, South Korea, Columbia and the Philippines.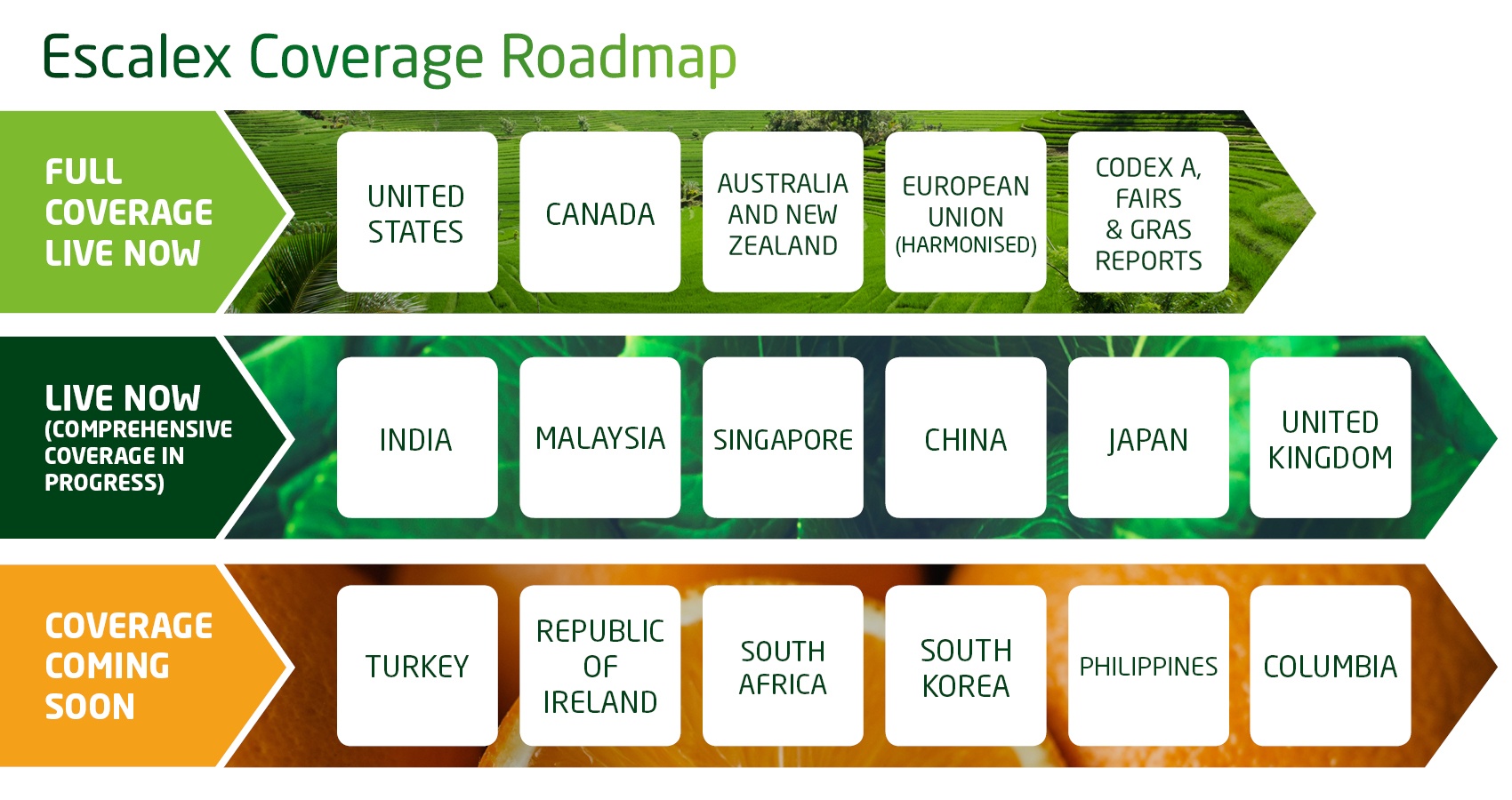 World domination, here we come!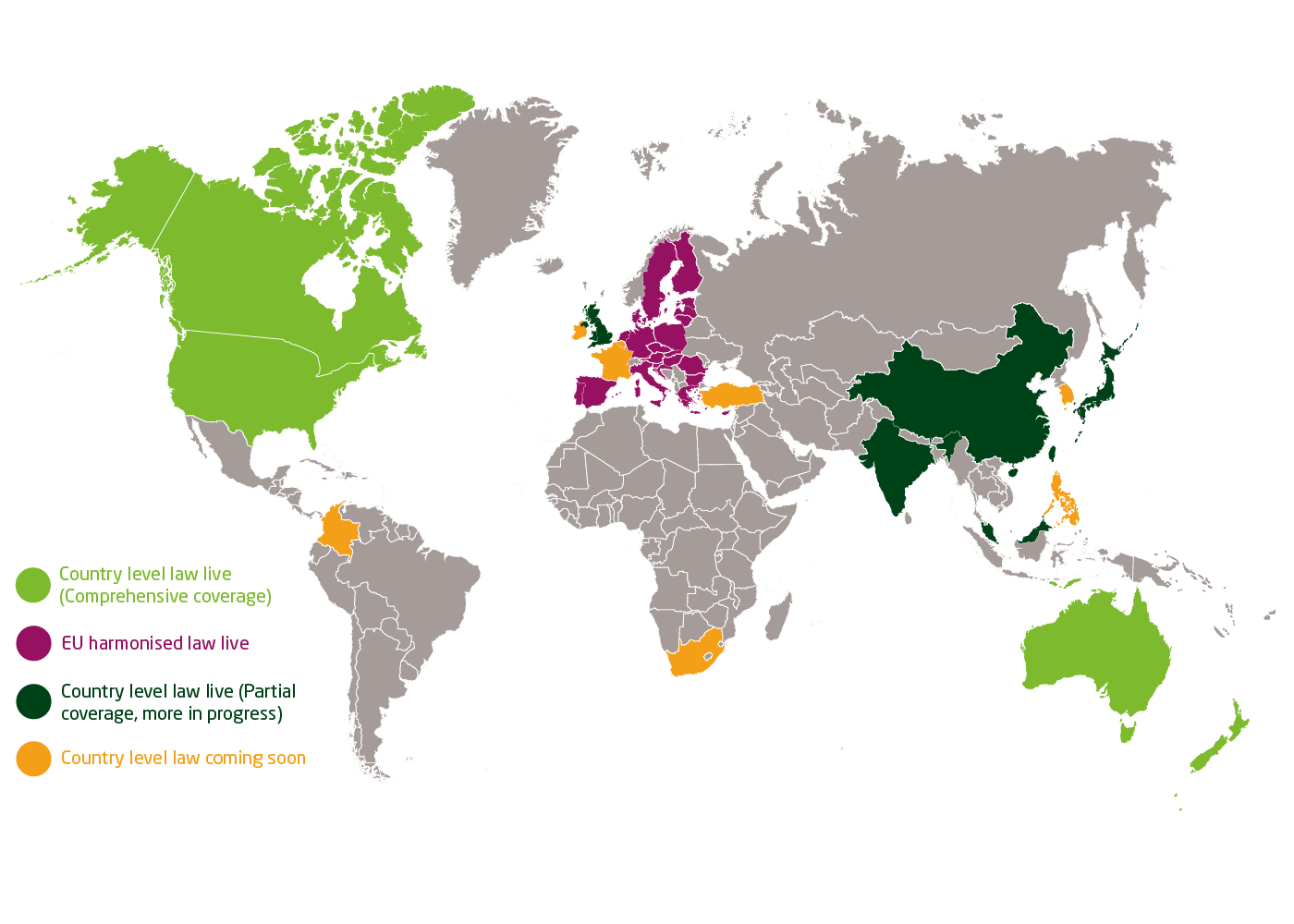 Our partnership project
In order to streamline the progress of geographical coverage on Escalex, we are delighted to announce our upcoming collaboration with a number of food law specialists around the globe. So far, this includes partnering with renowned law firms in India, Turkey, Columbia, Malaysia, Belgium and France.
---
Developing Escalex to be the best it can be is our ongoing objective, and we have more exciting updates coming soon!
Thank you sincerely for your continued support and we hope that it is helping you achieve your own mission, be it product development, quality assurance or one of its many other uses.
If you have any feedback or comments about the platform, please do contact our Regulations and Compliance Executive, Joanna Becker, at j.becker@ifis.org.
If you haven't yet tried Escalex, we would love to show you the ropes! Our dedicated food regulations experts will give you a free, live, no obligation demo of the platform, personalised to your needs and the specialisation of your company.
---
Subscribe to recieve the latest updates about Escalex: