Stay in the loop with email updates
Databases
If you'd like to stay on top of our product developments, news and resources for FSTA and Escalex, we'd love to share them with you. We understand the pain of a full inbox though, so will only send you these approximately once a quarter.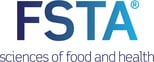 Blogs
The company news blog shares announcements such as conferences, awards and new team members.
Our Thought for Food blog covers hot topics in food; for example:
If at any time you would like to change the frequency (e.g. if you would prefer to receive instant blog notifications) or which emails you receive, please use the preferences link at the bottom of IFIS emails, or contact us directly and we will be happy to help.
More details are available on our Privacy Statement.
---
Join our online community
In addition, you can follow us on social media for daily articles and studies across the food science and food regulation industries, along with updates about IFIS Publishing and our products.