We had a great 2018 continuing to help the food community. We hope you had a great year too, and wish you a brilliant, prosperous 2019.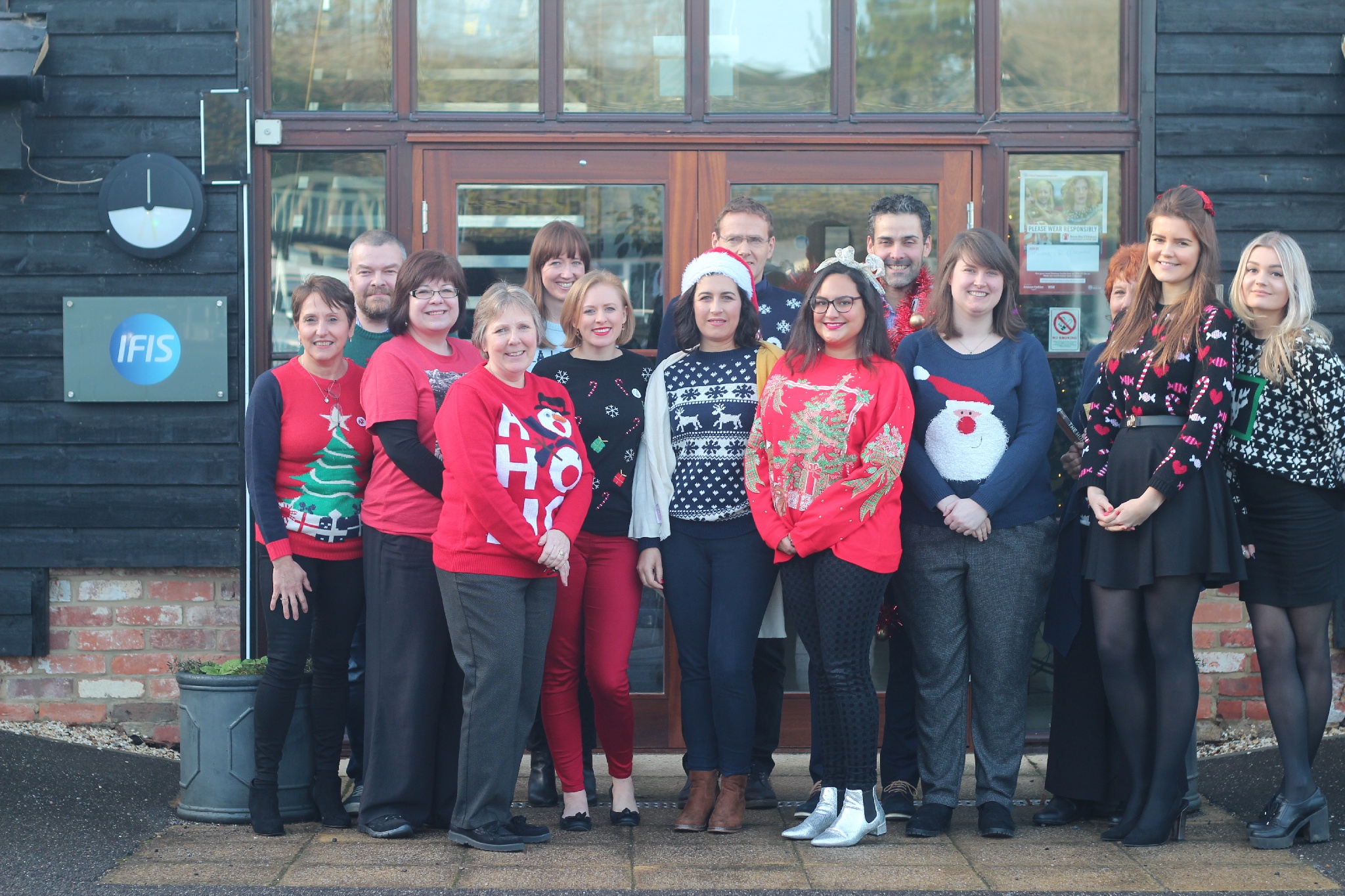 The IFIS team on Christmas Jumper Day 2018
---
FSTA
FSTA
has gone from strength to strength this year and reached a milestone of
1.4 million records
, with our record of more than
83,000 abstracts
added just this year - each of which has been signed off by our editorial team as relevant and high quality.
2019 marks FSTA's 50th birthday! Launched in 1969, a year after IFIS was created, our flagship platform is five decades old!

---
ESCALEX


In early 2018 we worked with City London University to test Escalex's interface and usability, the results of which have inspired developments
and improvements to the platform throughout the year.
Content wise, Escalex has gone through a number of reiterations, and is now on Content Update 5.0. With an aim to supply reliable global coverage, the latest update includes the following geographies: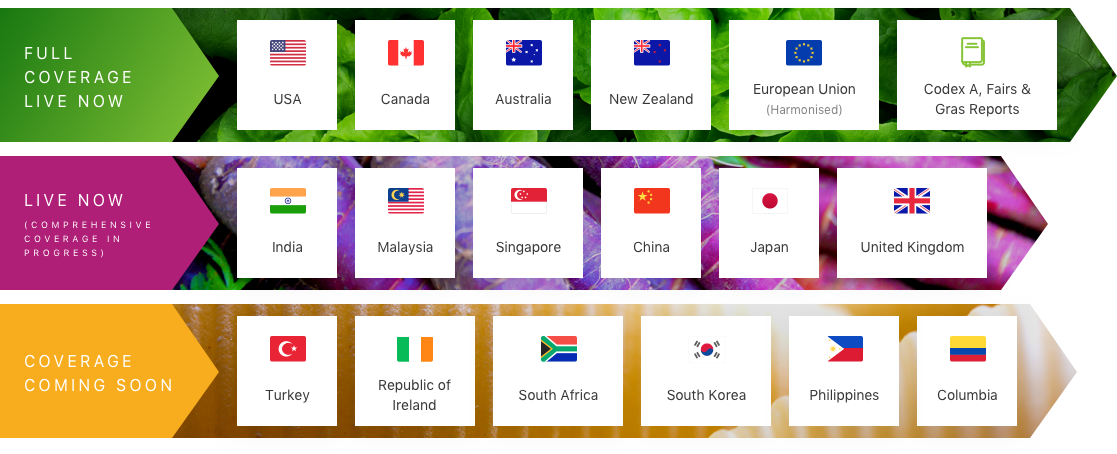 In addition, we have spoken with law firms specialising in food law over the past 8 months. We are immensely pleased to have partnered with 12 renowned law firms so far, helping us to provide reliable and essential food regulatory information for 14 more countries.
---
50 YEARS OF IFIS

We've been elated to call 2018 our 50th anniversary!
As such, we've been taking a trip down memory lane.
Here are just a couple of photos from our storyline: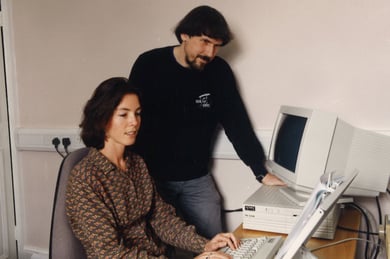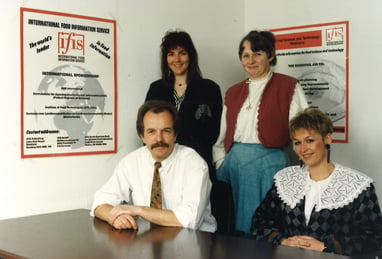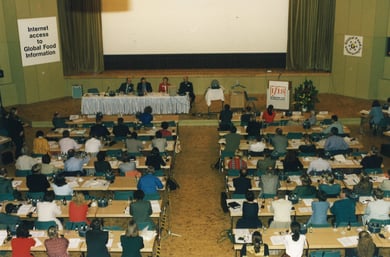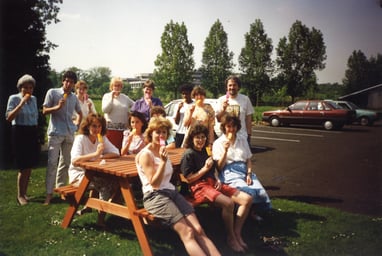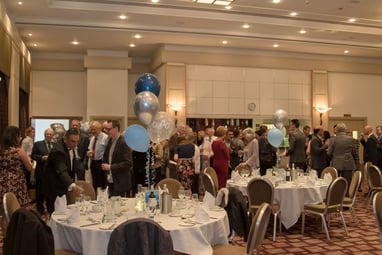 Having started out in 1968, IFIS has 50 years under its belt. To celebrate, we held two gatherings, in Reading, UK (our hometown, pictured on the right) and Mumbai, India (as part of the IUFoST conference). We want to say a huge thank you to those who have supported us over the years, and to those who are new to IFIS – thanks for joining the ride!
---
HIGHLIGHTS FROM 2018
IFIS was joined by Jonathan Griffin, our new Managing Director, and Carlos Gimeno, our new Head of Sales. With extensive and exciting backgrounds in academic publishing, international development, journal development and much more, we are delighted to have them on board. Read more about our management team.

IFIS became a proud partner of ARDI and OARE, in addition to Hinari and AGORA, programmes by Research4Life which provide free to low cost access to research information in developing countries. Find out more here.
Marta and Joanna, our regulatory team, were interviewed about food law and Escalex on the Food Talk Show. Listen here.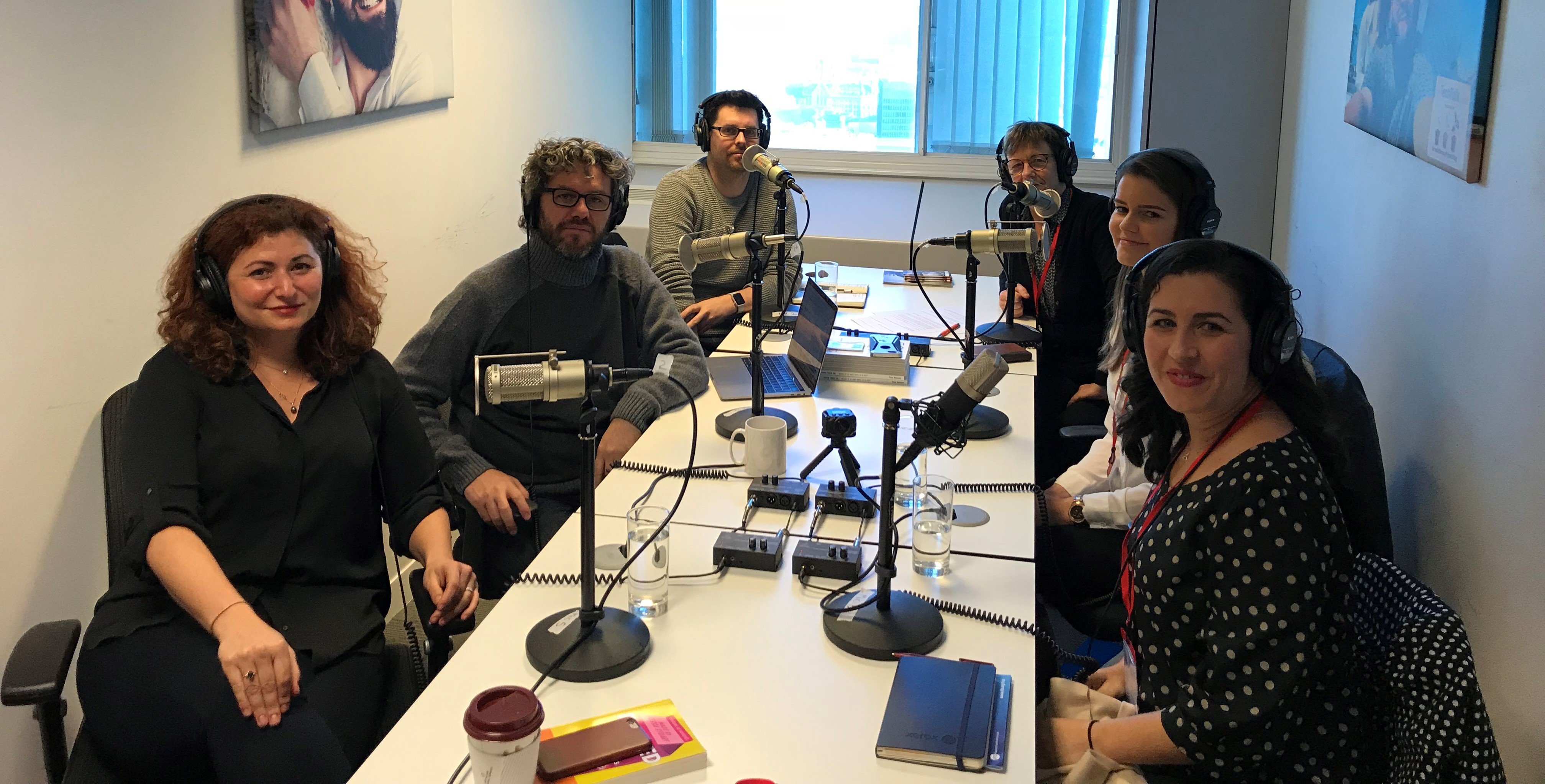 Rhianna, Head of Marketing and Angela, Business Manager wrote and hosted a webinar, in partnership with Research Information and EBSCO, on 'Seven Key Questions to Evaluate Your Food Science and Nutrition Information'.
Rhianna and Carlos hosted an IFIS booth at the GFSI conference in Tokyo, Japan in March (left four photos), along with the IFST spring conference in Birmingham (right).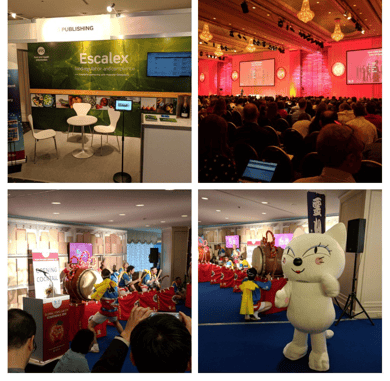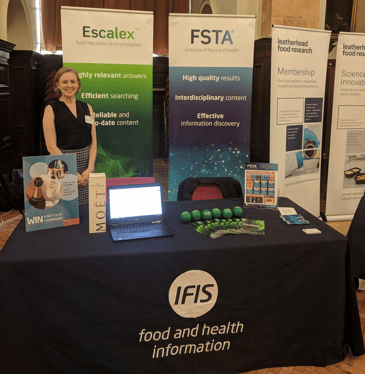 Our business manager, Angela, attended the USAIN Conference in April, held at the beautiful campus of Washington State University, where IFIS sponsored the popular Cornhole tournament (left).
She also attended the SLA Conference in Baltimore, alongside Shira, our marketing executive, supporting the FAER (Food, Agriculture and Enviromental Resources) group (right).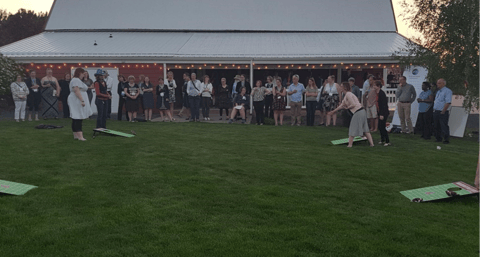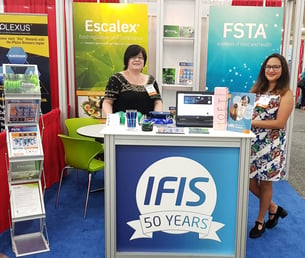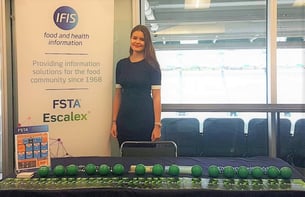 Joanna, our regulations and compliance executive, manned the IFIS booth at the Global Food Law Current Issues Conference in Michigan, hosted by Michigan State University. This was also a great opportunity to learn about the sensitive topic of GMO food, along with the increasing popularity of insect-based foods, along with how legislation can catch up with market niches such as these.
Colin Dennis, our chairman, and Rhianna took part in the IFT fun run at their 2018 conference (pictured below left).
Our annual staff away day gave us a chance to do some puzzle solving in an escape room, and show off our mixology skills at a cocktail masterclass.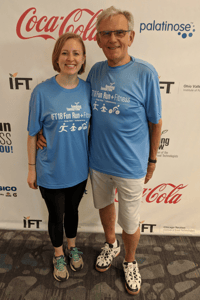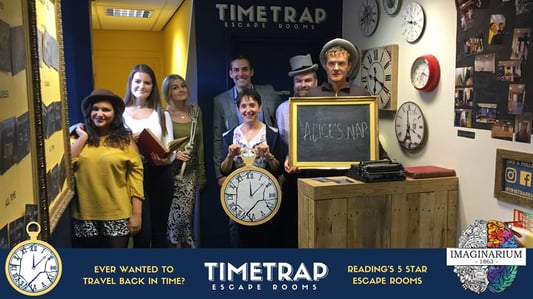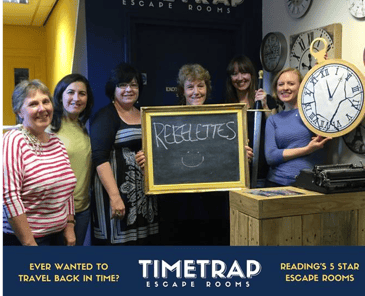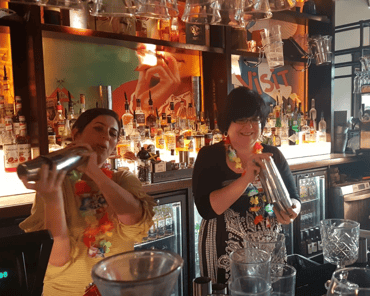 Our chairman, managing director and food industry thought leaders Gunnar Sigge (of Stellenbosch University) and Matthew Moore (of University of Massechusetts Amherst) gave a talk at the IUFoST Conference in India.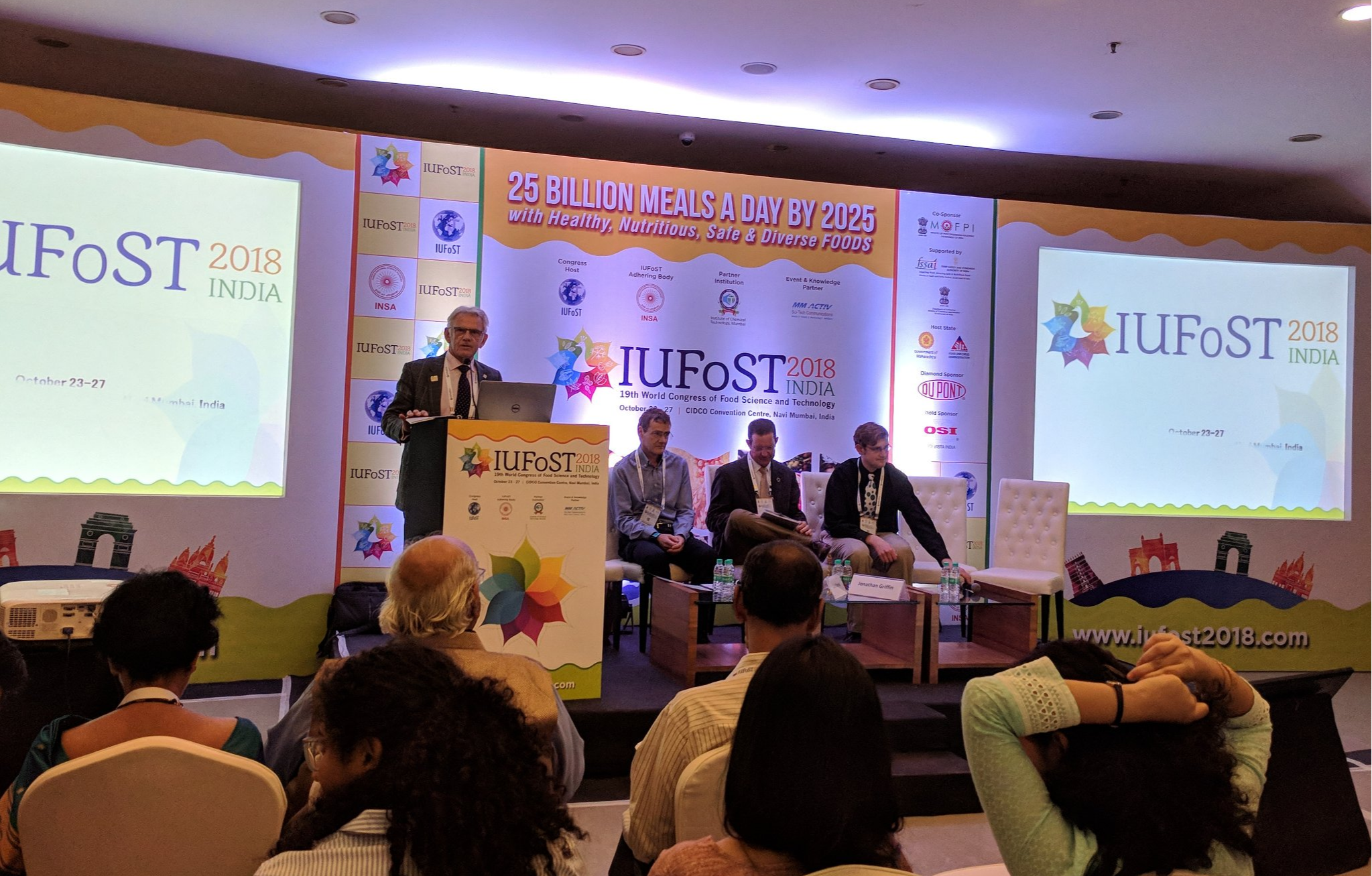 Our regulations and compliance manager, Marta, gave a talk on 'Researching and Complying with International Regulation' at the FDF export event in London.



Jonathan and Jignesh Bhate from Molecular Connections discussed how IFIS was re-invigorated with machine learning, AI and open data at ConTech 2018.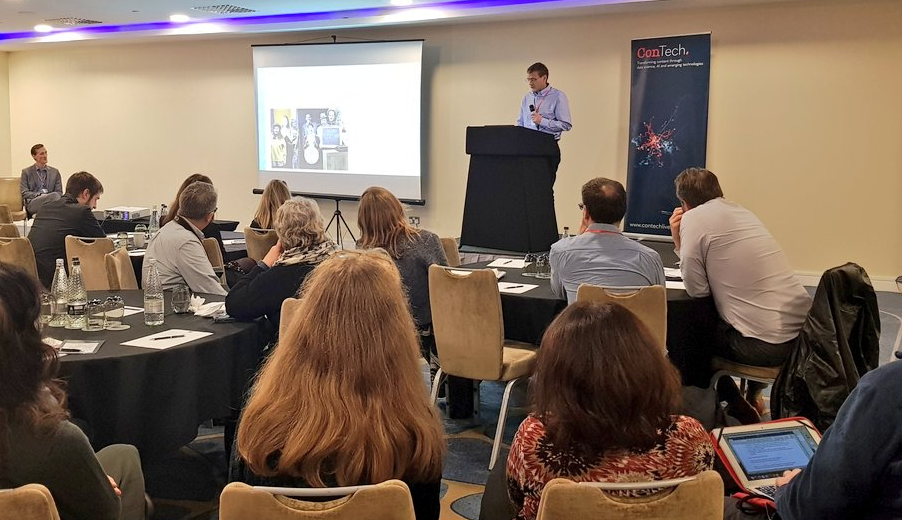 Not to mention... we got a new website! We hope it improves your experience.
---
2019
As usual, we will be present at a number of key food science, health and law events across the globe. These will include:
IFST Spring Conference 2019
4 April. Edgbaston, UK.
ACRL (Association of College & Research Libraries) Conference
10 – 13 April. Cleveland, Ohio.
CIFST (Canadian Institute of Food Science and Technology) Conference
22 - 24 May. Halifax, Nova Scotia.
SLA (Special Libraries Association) Conference
14 – 18 June. Cleveland, Ohio.
We hope to see you at an event soon!
---